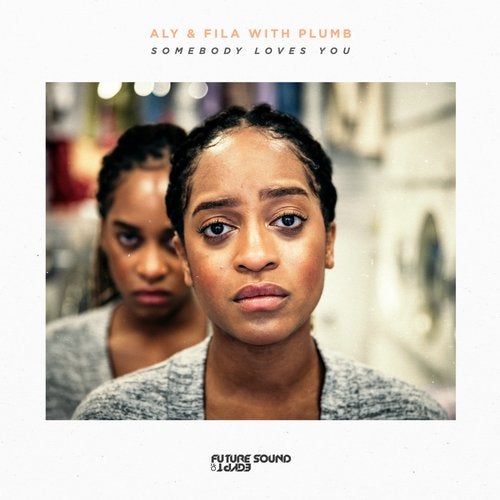 Aly & Fila with Plumb – Somebody Loves You

RATING: (19.7/20)
Energy: 10/10
Emotions: 9.7/10

INTRODUCTION:
FSOE's release schedule is pretty massive this month: FSOE 650 Anthem by Philippe & Omar–which we reviewed, TFSFX Anthem by Ciaran McAuley, & The Mask by Andrea Ribeca. Now, label bosses are back to unleash their masterpiece "Somebody Loves You" with Plumb, one of their biggest IDs from ASOT 950 Utrecht. Both don't need much introduction as they're part of the cream of the industry. Tiffany Arbuckle Lee aka Plumb 🇺🇸 is a Christian composer, vocalist & author, who works not only on Trance but also on Alternative rock, Pop & Electronica. She sold more than 500,000 albums and over two million singles worldwide. Aly Amr Fathalla (Aly) & Fadi Wassef Naguib (Fila) began their career in 1999 becoming the first 🇪🇬 duo to go international. They made many classics like Eye of Horus, and later founded the renowned FSOE. Unfortunately, Aly would suffer a severe ear injury that made him avoid loud sound not to risk complete hearing loss. So, it's only Fila behind the decks nowadays.

PRODUCTION:
"Somebody Loves You" is a hit from Tiffany's 8th artist album 'Beautifully Broken' from 2018. It's
a heart-warming song about encouraging a girl not to give up & assuring her that someone will love her the way she is
. Aly & Fila re-imagined it into a Mega-uplifting hit. It kicks off with
aggressive beats & kicks
that create a lively flavor. The vocal verse steadily enters with graceful vocals from Plumb. The mood gets
zestful & emotional as melodramatic lyrics + vocals
& enthusiastic background beats arrive. It is further lifted as the violins & strings drive to the euphoric climax, assisted by dashing uplifting synths. The climax finally lets it loose with
heavenly piano melodies & stunning kicks polished by techy beats
polished by techy beats. A truly sensational tune from the legends of Trance.
CONCLUSION:
Straight top tier wonder! This record can surely get into the top 5 Trance tunes of 2020. The powerful vibes added to the original emotional ones are executed flawlessly. This is the highest rating ever from us…and it's well-deserved.
Follow Our Trancelations
Follow Aly & Fila
Follow Plumb
Follow Future Sound Of Egypt