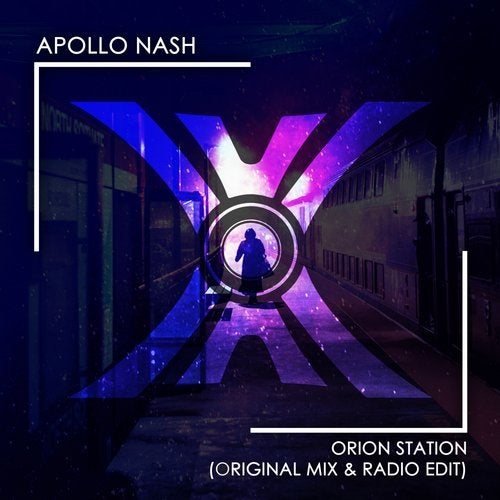 Apollo Nash – Orion Station

RATING: (17.8/20)
Energy: 9.6/10
Emotions: 8.2/10

INTRODUCTION:
Today we focus on Apollo Nash 🇺🇸, one of the crewmates at Individual Identity Music. The label was formed in 2014 by Pablo Artigas 🇺🇸 with the goal of giving rising Progressive & Trance talents a platform to showcase their distinctive style, they took a break around mid-2018 & resumed in 2020. Despite that gap, Pablo's drive was never hindered, the imprint never stopped introducing new artists, keeping their fresh sound alive. This is the second time we're talking about IIM after we mentioned it when reviewing Reznor, another distinguished member of the family. Moving on to Apollo Nash, he's a huge talent & a long time member of the Elliptical Sun roster as well. Other than that, he appeared on In My Opinion, OHM and Nanostate Music. Following his remix of the 1st label release of 2020, the IIM A&R finally debuts with an original titled Orion Station. With the countdown done, let's begin our journey.

PRODUCTION:

An
old-school kick & clap scheme
with rides ignite our engine, filled with a
Retro-Active bassline that's groovy to the core.
The first climax continues the groove with more power, surely a club fit. As we keep heading on, the arp takes us on a
progressive ride to the Orion nebula.
The breakdown is funky, synthwave inspired, and filled with an
atmospheric & spacey announcement voice describing the marvelous constellation.
When we reach the Station, we're met with the main climax that's filled with groovy progressions & ambient pads & synths that denote the atmosphere beautifully. 
CONCLUSION:

As groovy as this Progressive House belter is, the Trance influence is high during the breakdown, definitely a great opener for DJs of both styles. A really cool manipulation of the ongoing retro trend. Apollo Nash surely lived up to the name on this one, and we can't wait for more from him & IIM.
Follow:
Our Trancelations
Apollo Nash
Individual Identity Music