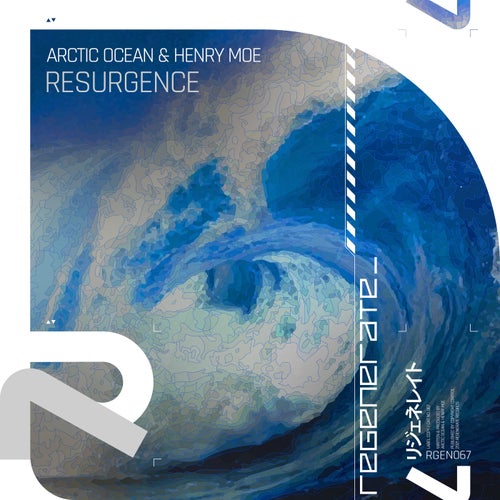 Arctic Ocean & Henry Moe – Resurgence (SPECIAL TRANCELATION) 

INTRODUCTION:
Our 4th SPECIAL TRANCELATION is for a unique, serious cause. Though we try not to get political, it's another story when we see our close friends, artists, HUMANS suffering while there's already a pandemic ravaging the world. Last week, the military in Myanmar 🇲🇲 launched a coup and arrested the president. Then, they announced a communications black out, making the Burmese people even more confused with no clues. It's easy for news nowadays to get lost in the fast stream of information, so we want to spread the word for the sake of our friends + talented DJ/Producers who may be overlooked due to the difference in scenes; such is the case with Arctic Ocean 🇲🇲 🇩🇪 and Henry Moe 🇲🇲. Arctic Ocean has been in the scene since the mid-2010s, releasing on labels like Sundance, Redux, Phoenix, & Alter Ego. His release on Vibrate Audio with Carlo Prato "Revival" achieved Wonder Of The Week on Aly & Fila's FSOE Radio. Henry Moe came later & became a regular on Sundance while recently appearing on Phoenix. In 2018, he opened for the legendary RAM in 🇲🇲. Today we look at their 3rd collaboration landing on Sean Tyas's Regenerate imprint, let's hear it! 

PRODUCTION:

We're instantly met with a burst of power & energy thanks to a crispy bassline, a strong drum scheme & fills. The 1st climax rushes with high energy, would be a
smasher at clubs & festivals
, it keeps getting
buffed with more riffs & melodies.
The breakdown emerges with an enchanting voice speaking of
dreaming once in a lifetime,
before carrying on with bright piano keys & arps. The lead melody appears quickly and nails the emotion-energy balance with an interesting uplifting tinge. The 2nd climax is where the
euphoric essence
of that lead reaches its full potential. 
CONCLUSION:

While we can't wait for new music (Arctic Ocean confirmed a release on Kinected), we also can't wait for the Resurgence of Burma. We really wish things go forward for the best of citizens, the main victims of this unfortunate issue. As this tune suggests, one can dream for things to become better, at least that's a dream we all strive for.
Follow:
Our Trancelations
Arctic Ocean
Henry Moe
Regenerate Records