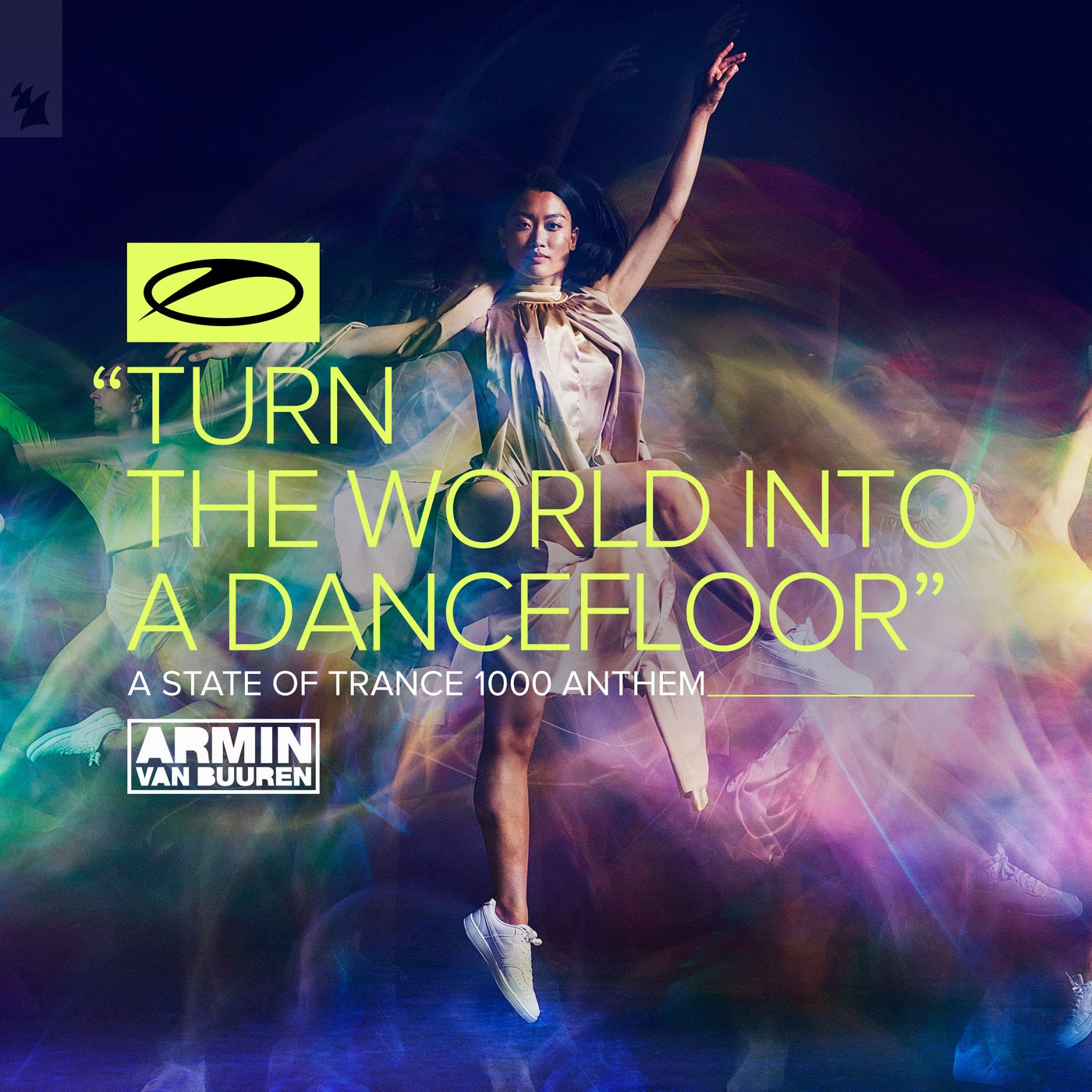 Armin Van Buuren – Turn The World Into A Dancefloor (ASOT 1000 Anthem)

RATING: (18.8/20)
Energy: 9.4/10
Emotions: 9.4 /10

INTRODUCTION:
At last, a milestone has been added to the history of Trance, and Electronic music generally. 🇳🇱 Legend Armin Van Buuren's 20-year-old A State Of Trance, co-hosted by Ruben De Ronde 🇳🇱, has finally reached 1000 episodes. The celebration began right after episode 999, 1 week of non-stop broadcasting featuring a showcase of all yearmixes since 2004, and a countdown of the Top 1000 Trance tracks of all time as voted by fans. In addition, 🇳🇱 legend Ferry Corsten recently got a residency on the show + the whole studio for his brand new "Resonation Radio". As is customary, an anthem will be released to commemorate this landmark. Hence, we're looking today at "Turn The World Into A Dancefloor", a title Armin heavily believes in.

PRODUCTION:

To set off, a solid festive drum scheme
much like his anthems since I Live For The Energy (ASOT 800 Anthem).
The first climax is techy with a nice bassline accompanied by heavy percussions, captivating synths, euphoric riffs keeping the
hypnotic spirit alive.
The breakdown starts off with a cinematic tinge featuring intense pads & drums complemented by
a piano melody & strings echoing old Armin.
This portion is short but the nostalgia continues with the
lead melody slowly appearing, akin to his Sensation White 2005 anthem w/ Jan Vayne "Serenity"
. Then, a twist happens as the sounds change & the patterns get some extra notes resembling, to a small extent, some
ASOT anthems around 2011-2014 & Ben Gold's ASOT 750 Anthem
. After what is essentially a 2nd climax comes
a surprising 3rd one
that conjures the modern trance feel, with longer notes and leads, following the breakdown, merged with the 2nd climax. This is what can Turn The World Into A Dancefloor.
CONCLUSION:

What a fantastic anthem that covers all phases of the legacy of ASOT. His 500 Anthem, as Gaia, "Status Excessu D" will still be my all-time favorite but this is undoubtedly one of the best. ASOT 1000 celebrations aren't over just yet, fans can now buy tickets for the event to come. Here's to 1000 more! 
Follow:
Our Trancelations
Armin van Buuren
A State Of Trance