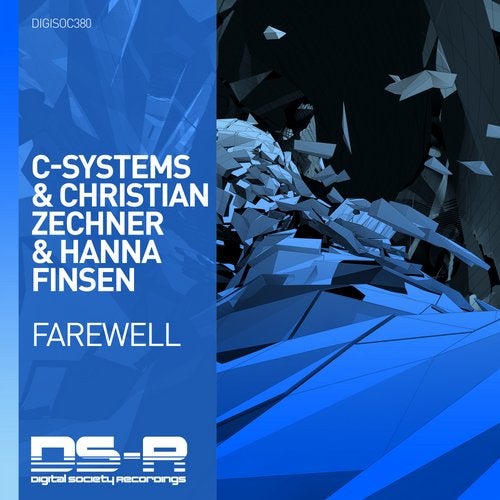 C-Systems & Christian Zechner & Hanna Finsen – Farewell

RATING: (17.8/20)
Energy: 9/10
Emotions: 8.8/10

INTRODUCTION:
C-Systems is a duo composed of Akki Hisham 🇳🇴 & Matt Allen 🇬🇧 (aka Bushi). It was formed by Akki & Henning Wilhelmsen (aka STARO) at first, but the latter left the project & was replaced by Matt in 2011. They mostly release on Enhanced & its subs (Always Alive & Digital Society), in fact, they're A&Rs @ DS-R. Also, they appeared on: Pure Trance, Raz Nitzan Music, Grotesque, Blue Soho, & many more. That includes many collaborations with Hanne Dagfinsen 🇳🇴, aka Hanna Finsen, which are mostly guaranteed hits. Apart from the duo, she also worked alongside the likes of Denis Kenzo, DJ T.H, Costa, & A.R.D.I. For this track, "Farewell", the trio teamed up with another 🇳🇴 fellow that is also a Trance, Progressive & Breaks producer: Christian Zechner. C-Systems remixed him thrice so they aren't strangers to each other. Chris has releases on Unearthed, Suanda, Bonzai Back Catalogue, Trance-All-Stars Records, & other underrated labels.

PRODUCTION:

"Farewell" begins with
dark domineering
beats & kicks in a solid & energetic build-up. Hanna's passionate voice slowly emerges, ornamenting the beats & doubling the energy. Emotional & catchy lyrics went
perfectly with her powerful vocals
. The beautiful piano melodies haunted by the emotional chorus verse were uplifted by dynamic synths to introduce a captivating climax. It is where
mega-powered beats + alluring melodies
propelled by the fetching chorus are all perfected to truly announce the potential of this hit.
CONCLUSION:

An energetic track with the right amount of emotion. Hanna's performance was massive, as usual, and it increased the beauty of the track. About the climax, I felt like the melodies were familiar and I hoped it was a bit longer. Still, it's an impressive job.
Follow:
Our Trancelations
C-Systems
Christian Zechner
Hanna Finsen
DS-R (Digital Society Recordings)