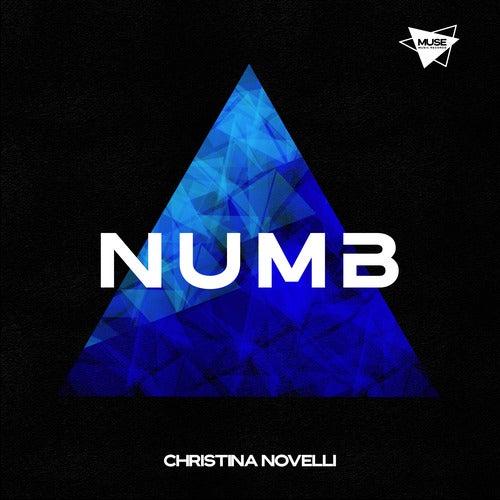 Christina Novelli – Numb

RATING: (18.3/20)
Energy: 9/10
Emotions: 9.3/10

INTRODUCTION:
On our scope today is something special emerging to end the year with style. Christina Novelli 🇬🇧, one of the most beloved voices of the Electronic scene, has been around since the early 2010s. She has developed from singer to songwriter, DJ & Producer too. Christina had a role in many hits not only from the Trance domain but also from House and Hardstyle, including two ASOT Tune(s) Of The Year: Concrete Angel w/ Gareth Emery (2012) and The Air I Breathe w/ Richard Durand (2018). Her solo venture started with "Same Stars" in 2015, but the debut album "Through My Eyes" came last year, consisting of old and also new acoustic solos that later came individually with club mixes. This month, she formed "Muse Music Records" w/ her manager Tara Sirrell, this Black Hole sub-label seems to be geared towards Vocal Trance. This first release titled "Numb" is also the club mix of the eponymous track from said album. Let's see what this intensely labeled production is made of.

PRODUCTION:
Starting off with a rolling bassline & drum scheme at 132 BPM, feels like Uplifting Trance slowed down to Progressive -a great addition to semi uplifting Trance. For the climax, we hear Christina's voice as a filler, and the lead pad appears & grants a new melody to the bassline as well. Then comes a buildup to the next climax part with the main lead providing additional bright riffs to take the listener higher. The breakdown is when we witness the magical vocals, and on top of that, the tempo is slowed down similarly to the acoustic mix -unique production aesthetic. The sad lyrics about fear & coping up can also be seen as motivating. I like how the lead comes right after the lyrics end & how the tempo suddenly jumps back. Right into the 2nd climax is a sparkling uplifting melody with a lot of power & emotion.

CONCLUSION:

That's it, all tracks from the debut album now have amazing club mixes! If you still can't get enough of this, there's a tasty chillout remix by 🇷🇺 legend Bobina. What a productive year it has been for her, and what a way to end the year with this promising seed.
Follow:
Our Trancelations
Christina Novelli
Muse Music Records