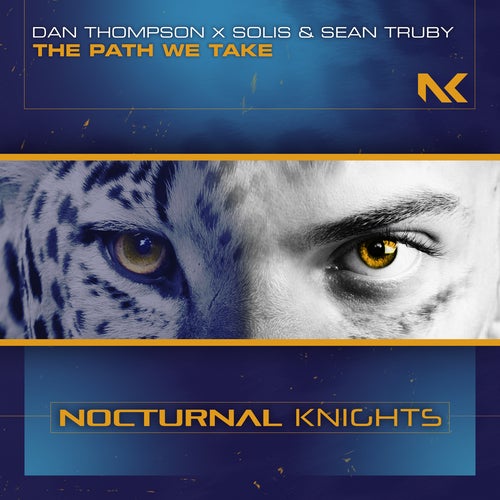 Dan Thompson X Solis & Sean Truby – The Path We Take

RATING: (17.2/20)
Energy: 8.8/10
Emotions: 8.4/10

INTRODUCTION:
Today's focus is "The Path We Take" by 🇬🇧 Trance superstars Daniel Thompson, Sean Truby, & Solis (aka DJ Michael Smith, owner of Infrasonic Recordings). Dan entered a DJ competition in 2003 & won 3rd place which gave him a chance to play at numerous renowned events like Contact, Elevation Audio, Ministry of Sound and Slinky's. He learnt production later in 2012 & his debut release "Bipolar" was played by Armin van Buuren on ASOT! Since then, his career-defining remixes, records & collaborations have been released on some of the most influential Trance labels, including two we've already recapped: his remix for Armin's Shivers & his side project "Darkness Falls with Sam Brown. The duo who's joined him for this path is well-known for remixes for Yuri Kane, JES, Markus Schulz, Ferry Corsten, Dash Berlin, Somna etc. They also separately release under their solo names (Michael as Solis; Sean as Sean Truby, Truby, S Klass, Tru-Mode. The latter has other side projects: "Northern Assault" with Luke Terry & "Breeze" with Niklas Grosswald. Other than that, the two also go under S&ST or Solby – they sure are playful with those! Their records are hugely supported by the Trance family including acts & fans. Looking at the three protagonists of the day, this is their 3rd team-up. So, let's see what kind of path they took!

PRODUCTION:

The journey starts with dashing beats & pads alongside lively drums & kicks. The horns & techy basslines take us into the stable but elevating melodies & synths. Then, the male vocals + uplifting melodies make the main section
lively & buzzing
. They combined to form an e
nthusiastic breakdown which will support the energy in what follows
. At the climax, the passionate & firm melodies are unified with light & razor-shaped beats that polish the track, a
powerful compelling tune! CONCLUSION:

As expected, what a brilliant banger from the boys! Those melodies will uplift you higher & brighten your path in life!
Follow:
Our Trancelations
Dan Thompson
Solis & Sean Truby
Nocturnal Knights