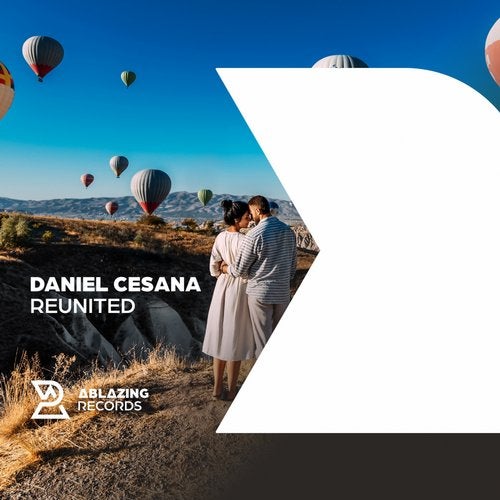 Daniel Cesana – Reunited

RATING: (18.6/20)
Energy: 9.3/10
Emotions: 9.3/10

INTRODUCTION:
After recapping them on many occasions, we're reviewing a release from Ablazing, one of our favorite labels, for a 2nd time. He first impressed us by his sound in "Phoenix", his debut on said label…we're talking about Daniel Cesana 🇦🇺. The mastermind behind this beauty was inspired by anthems like Push's "Universal Nation", Gouryella's "Gouryella", & Rank-1's "Airwave". Indeed, he got his first synthesizer (the renowned Roland JP-8000) at the age of 18. His artist debut came on Aussie label Electric Releases. One of his records there titled "United" got Giuseppe Ottaviani's support on GO ON AIR 235. Then, he took a break to focus on other things before coming back to the big stage through "We Are All Heroes" on Redux, which got supported by Arctic Moon, Ferry Tayle, Rene Ablaze etc. Now is the time for "Reunited" his 2nd entry on Ablazing. Can he top the previous one? Let's check it out.

PRODUCTION:
The reunion starts with bouncy beats & some dirty synths creating a lively & cheerful mood. That feel is expanded thanks to the appearance of charming, euphonic melodies that later turn into orchestral strings–dramatic & enticing! Crispy drums then add to the energy and retro synths join in to make the perfect breakthrough for the climax. The catchy, festive melodies make me eager to rave when I reunite with my friends. It's not over yet, the euphoric climax blows the listener away with its peppy punchy beats underneath the alluring melodies. This uplifter will surely kill it at any kind of event!

CONCLUSION:

I'm still rocked by this emotional belter. The melodies are memorable, and the other elements further complement them to create this beauty. Surprisingly, I found this even better than "Phoenix" which says a lot! So watch out for Daniel, a huge name in the making.
Follow:
Our Trancelations
Daniel Cesana
Ablazing Records