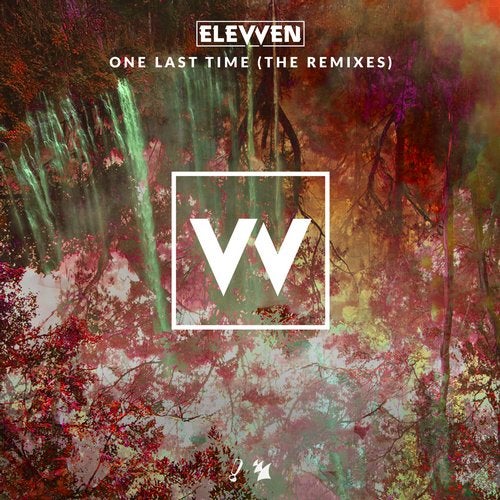 Elevven – One Last Time (The Remixes) [MULTI TRANCELATION]

RATING: (34.5/40)

INTRODUCTION:
It's time to look at ASOT's "Statement!", the imprint led by Ruben De Ronde, with this remix pack for One Last Time by "statemates" Elevven in collaboration with Alissa Feudo 🇺🇸. The 🇺🇸 based duo consists of Shahin Kanafchian 🇮🇷 & Swapneel Ukhalkar 🇮🇳 who know each other way before joining forces. Both used to release under different names: Shahin as Eskai, and Swapneel as SNR. Eskai started on Silk Music while SNR was closer to other labels, though he remixed Eskai on Silk. The 2 then worked together under Myon's supervision by releasing on Ride Recordings, and eventually Statement!, where the duo became formal through a massive collab alongside the legendary JES. Moreover, their Anjunabeats remixes further proved their worth, as they received special support from Above & Beyond on their take on Gabriel & Dresden's "You" with Myon. Now to "One Last Time" which is an energetic & hypnotic vocal track with their signature sound. This pack offers a unique experience with these two remixes.

PRODUCTION:
Roman Messer Remix
Energy: 8.8/10
Emotions: 8.4/10
The boys asked Roman Messer 🇷🇺 for a 138 uplifting rendition of the original. His usual dynamic, lively, & fiery approach to Alissa's vocals is successful as he brings a new taste to the table. Strong & lusty beats magnified the entry & the catchy vocals & lyrics joined in, creating a mesmerizing climax in addition to alluring melodies + motivating beats. A great remix overall.
Hausman Remix
Energy: 8.6/10
Emotions: 8.7/10

Devon Ausman (aka Hausman) 🇺🇸 shows that the duo is still close to Silk Music by delivering the deeper touch he's known for. Alissa's vocals fit well here, the breakdown has more ambiance & the structure shows an interesting melodic direction. I'm a huge fan of the chord progression. This is beautiful for casual listening.

CONCLUSION:
They are having a great 2020, their twitch channel is also buzzing. It's amazing how they (& the label) chose a casual-listening & festival-friendly remixes to complete the package. Much is coming from the duo & Statement!, so stay tuned.
Follow:
Our Trancelations
Elevven
Roman Messer
Hausman
Statement!