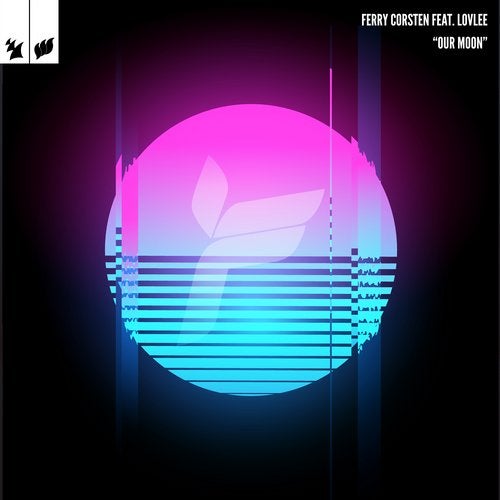 Ferry Corsten feat. Lovlee – Our Moon

RATING: (18.5/20)
Energy: 9/10
Emotions: 9.5/10

INTRODUCTION:
Trance legend & Flashover boss Ferry Corsten 🇳🇱 has been experimenting a lot this year with the return of his chillout alias FERR for his "As Above So Below" album, his projected solo show "What The F" where he'd play as himself, Gouryella & System F, and a virtual show to end the year that focuses on his past, present & future, titled "CHRONOS". His UNITY project (from which we reviewed Mo Chara w/ Ciaran McAuley) also expanded to various genres & styles out of which we reviewed mixed in as well as a collab competition. After a summer-ish instrumental "Tomorrow" & a progressive remix of We Are Loud & Katie DiCicco's "On The Run", we finally have his first vocal single of the year "Our Moon" featuring Lovlee 🇺🇸. The rising vocalist can be found across various genres via solos & collabs on Sirup, PRMD, & The Bearded Man. Let's see what the moon is like today!

PRODUCTION:

At first glance, it feels like a funky vocal house production, however, if you look back at the history of Trance back in the 90s, you'd witness this kind of vibes featured in the biggest compilations of the genre. Ferry's debut album "Right Of Way" also had some Trance tracks from a similar direction. Heading back to "Our Moon",
it can be considered a combination of his oldest & newest styles of Trance.
It opens with Lovlee's smooth & soothing vocals over soft chords and an infectious disco stab that graces the whole track…simple but neat. Keeping up with the straight approach, the climax is introduced without much of a buildup as a
bouncy synth takes the lead with additional funk guitar hooks underneath enhancing the flavor.
The lyrics are about missing a love story under the moon & wondering what happened to the summer, which also goes
perfectly with this strange year we're having. CONCLUSION:

Given its old-school tinge, I can see why this was a surprise tune of the week on the ASOT episode with the Ferry b2b Armin Vinyl set. We appreciate fresh takes on classic sounds & this groovy, disco influenced tune does it!
Follow:
Our Trancelations
Ferry Corsten
Lovlee
Flashover Recordings
Armada Music