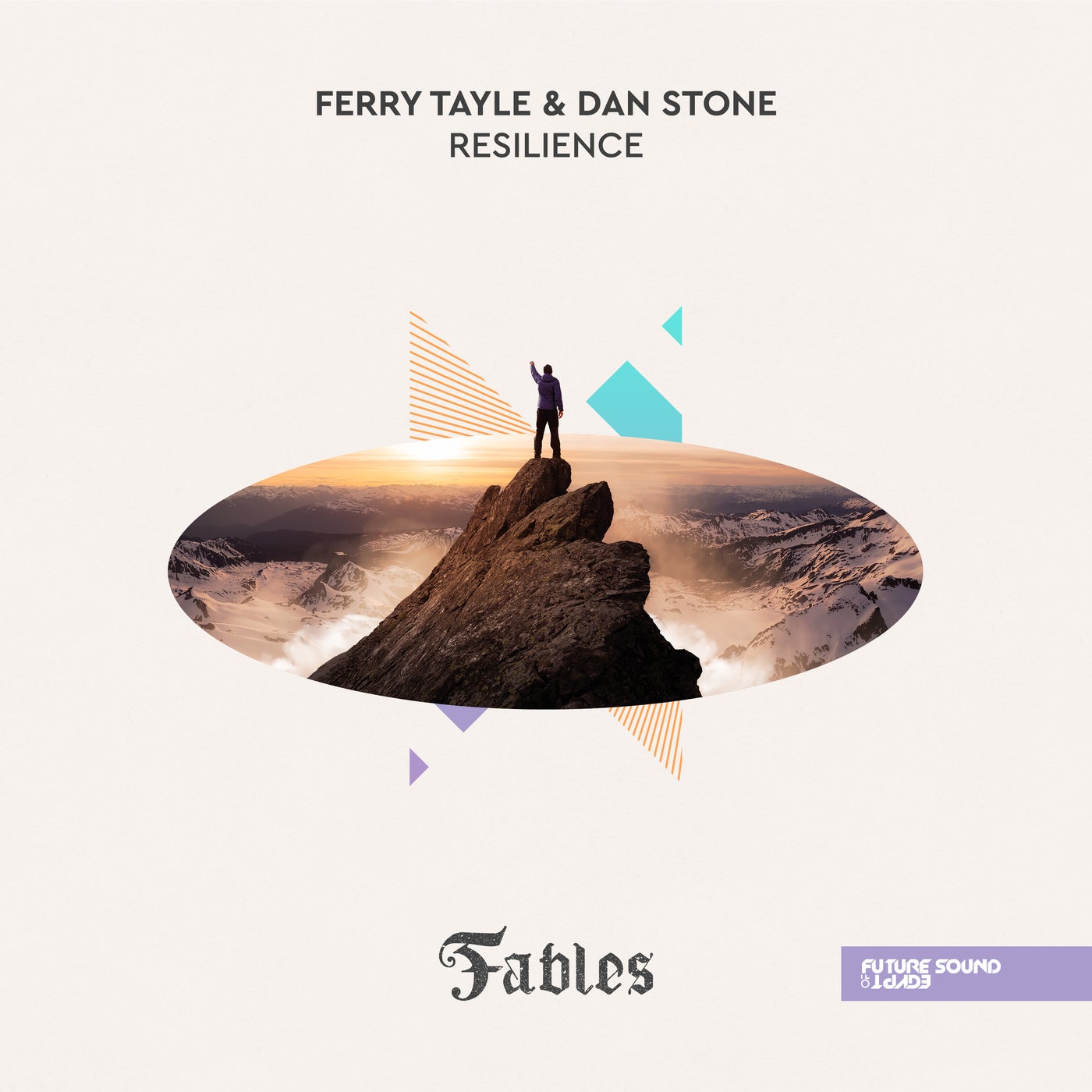 Ferry Tayle & Dan Stone – Resilience

RATING: (17.9/20)
Energy: 8.9/10
Emotion: 9/10

INTRODUCTION:
Fables bosses reunite for a collab after 4 years, of course, it's none other than Ferry 🇫🇷 & Dan 🇬🇧! Although Ferry first started out in Jazz, he became interested in electronic music after discovering Jean-Michel Jarre's first album. He began as a DJ in 2000 and quickly got the chance to share the decks with some big names like Cosmic Gate, David Guetta, Darude & U96. 2006 was a big year for him, not only he contributed to the famous project 'Cape Town', but he also linked up with L-Vee (Airwave). Proglifter was born in March, becoming one of the best releases of the year. Certified Anjuna resident Stone started producing around 2005. Though he also appeared on Armada, Enhanced, Alter Ego, etc. Fables was founded in 2017 under the umbrella of FSOE, its focus is on melodic and euphoric trance. This hallmark collaboration titled 'Resilience' is a follow-up to 'Vona', their 1st collaboration on the sub-label. It marks their rebranding after Fables Radio 200th episode celebration!

PRODUCTION:

Let's start kicking speakers with hearty beats & peppy kicks! The melodic loop and acapella are joined by accelerating drums. The melodies then suppress the beats slowly as we walk into 'the red carpet'! Piano melodies quickly show their magnificence & bliss, with choirs enhancing the melodramatic vibe. Blazing synths help the melodies reach an uplifting breakthrough while fiery claps & arps announce the inspirational climax. As expected,
there's impressive sound design and euphoric dreamy melodies. The message is that we will overcome difficulties no matter how tough or how long it is!CONCLUSION:

What an anthem to announce the next chapter! Really curious about what's next from them and the label.
Follow:
Our Trancelations
Ferry Tayle
Dan Stone
Fables