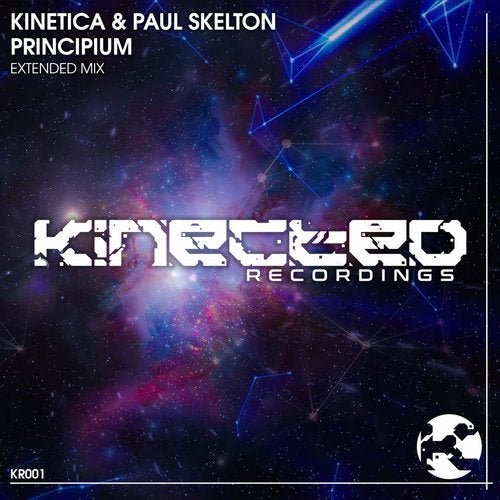 KINETICA & Paul Skelton – Principium

RATING: (17.9/20)
Energy: 9/10
Emotions: 8.9/10

INTRODUCTION:
David Henry 🇮🇪, aka Kinetica, is recognized for his Tech-influenced uplifting tunes. He's been pumping them since 2011, including releases on underground record labels. Thanks to his passion & hard work, he slowly gained support from the Trance family & tier-A artists like Aly & Fila, Andrew Rayel, Armin, Dash Berlin, RAM etc. His label "Liquid Energy Digital", established in 2014, was unfortunately short-lived after putting out 3 releases, he decided to focus on his own productions & turned control over to Trance-All Stars Records. That wasn't a bad choice after all because this year has been a huge milestone for him. From getting the chance to make "First Contact" with Paul van Dyk & feature on his 10th artist album "Guiding Light", to forming a new label called "Kinected Recordings" that now debuts with a collab with the talented Paul Skelton 🇮🇪. The singer, songwriter, & multi-instrumentalist who focuses mainly on piano came into the Trance scene last year & released on big imprints such as Nocturnal Knights, FSOE, Regenerate.

PRODUCTION:

Starting off with
retro & reverb-y pads, punchy beats & techy synths that instantly summon the energy.
They slowly enter into the main room, while dirty synths transform into
catchy light-sided
synths. The mesmerizing & delightful piano melodies call upon the 1st climax with uplifting synths & dashing pads, where the speedy lightning beats provide the
main melodies with a pedestal as they get higher & more uplifting
. When the main elements trigger the 2nd climax, you can witness the
dark-side
of the track through its sturdy beats & dirty techy melodies. And to top it all off, a short but intense acid bit just before the outro. What a banger!
CONCLUSION:

A bangin' balance between Tech & Uplifting. Paul's beautiful melodies in combination with David's lively & bouncy signature is excellent! This new Kinected Recordings is one of the latest labels that you might wanna keep your eyes on because they have some big stuff coming out soon.
Follow:
Our Trancelations
Kinetica
Paul Skelton
Kinected Recordings