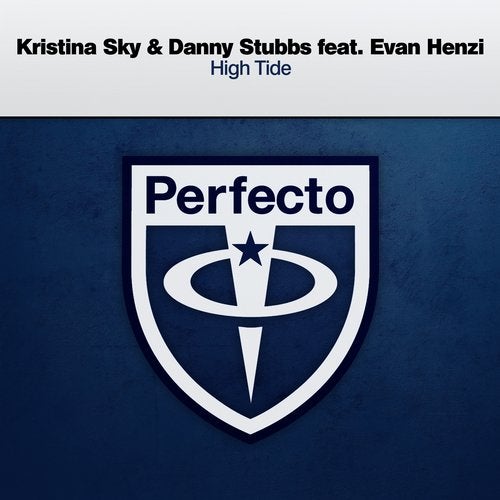 Kristina Sky & Danny Stubbs feat. Evan Henzi – High Tide

RATING: (18.7/20)
Energy: 9.2/10
Emotions: 9.5/10

INTRODUCTION:
It's insane how Trance has evolved! Regardless of BPM & sub-genres, Trance as a whole still manages to thrive. As an homage to our beloved music, we have this amazing track by 3 different artists bringing back the old Trance sound: Kristina Sky 🇺🇸, Danny Stubbs 🇬🇧 & Evan Henzi 🇺🇸. Kristina is one of the leading female Trancers with a history of releases since the late 2000s: her collabs with Randy Boyer early on, Orla Feeney around mid-2010s, Roger Shah whom she worked with twice including a recent one, & lastly Menno De Jong for a track in 2012 + his last ever release. She's also great friends with Solarstone, from remixing him back in 2009 to contributing to Pure Trance Vol 7. Moving on to Danny who's another leading Trance artist with releases on Discover, Solaris, & currently Perfecto. Together with TILT, he even remixed U2's hit "Summer Of Love". Evan, the newcomer vocalist, worked with the likes of Gareth Emery, Ashley Wallbridge, & Davey Asprey.

PRODUCTION:

The intro lives up to Kristina's sentiment:
an ode to 99/2000s vocal/prog Trance
. The drums give it the classic vibe. The bassline & filler sounds are old-school, carrying powerful nostalgia.
Evan's vocals enter, making a
seamless climax with a unique voice as reverb & ghastly echoes summon the shivers
. I like how he adapted to old vocal Trance and delivered the beautiful lyrics. Also, the arrangement is spot-on as the beat progresses smoothly. The voice is still highlighted at the breakdown,
it talks about missing someone at the High Tide
. Here, the amount of supporting elements is immense, my guess is that
Danny did the sound design like in his other vocal productions while Kristina wrote the melodies
. The 2nd climax feels like a lush transition that defines the purpose of this track, and Evan takes his vocals to another dimension with his spiritual chorus.
CONCLUSION:

It includes
dub & chill mixes… so nostalgic
! With a collaboration like this, I'm sure "High Tide" is as high as ever. Stay tuned for the music video because it looks promising too.
Follow:
Our Trancelations
Kristina Sky
Danny Stubbs
Evan Henzi
Perfecto Records