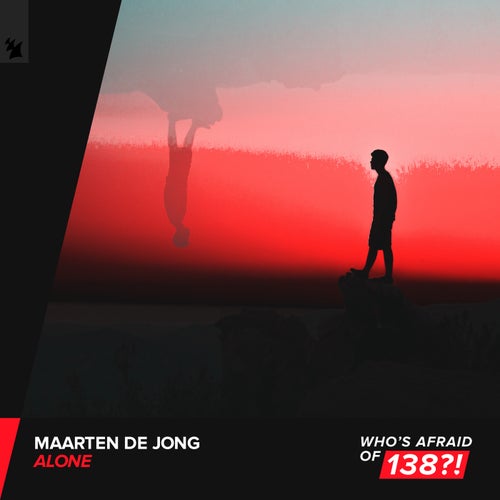 Maarten De Jong – Alone

RATING: (17.7/20)
Energy: 8.4/10
Emotions: 9.3/10

INTRODUCTION:
Maarten De Jong 🇳🇱 started his journey in the late 2000s with a span of releases on Spinnin' subs DOORN, OXYGEN, Reset, 2Play & collaborations with the legendary Ron Van Den Beuken for some remixes for the latter's classics on RR Records. 2011 saw him become a VANDIT regular as he showcased his sound in many ways including works with Artento Divini, Woody Van Eyden, Faruk Sabanci. Post 2013, he showcased himself on various labels like FSOE, Flashover, and notably Mark Sherry's imprint Outburst. Things took a huge leap for him mid-2019 when he got huge recognition from Armin Van Buuren that used Maarten's remix of Corti Organ's The Joker frequently in his sets. In fact, ASOT is currently his main turf since he's a resident on WAO138. On a side note, he had already released on Armada subs Re:Brand & AERYS before that. Today, we're surely not "Alone" in our interest in this tune!

PRODUCTION:

Strong kicks, distorted claps, fat snares, loud rides & an energetic riff make for an
exquisite floor filling intro, what Maarten is known for.
The 1st climax sparkles with a raw bassline filled with power as the rides & riffs rise again. The short techy climax is offset by a melancholic breakdown, starring a classic piano melody followed by strings to give it that hypnotic orchestral feeling,
denoting loneliness & remorse.
Following that is a lead sound & melody that are synergized with the former melodies. The 2nd climax seamlessly appears as it only adds a
small sub-kick
but maintains the euphoric spirit. Plot Twist, The production doesn't end here! Enter another buildup with sublime background sfx & a 3rd climax, now this is where it gets really anthemic & festive. Though short,
it provides closure to this tech-lifting production.
CONCLUSION:

It's not his first time producing tech-lifting, however, it's probably the 1st time he emphasized the breakdown & uplifting melodies. Love the emotional experimentation despite the kick on the 2nd climax not being that powerful. My interpretation of this sad beauty is that he's feeling lonely without festivals & fans around.
Follow:
Our Trancelations
Maarten de Jong
Who's Afraid Of 138!?