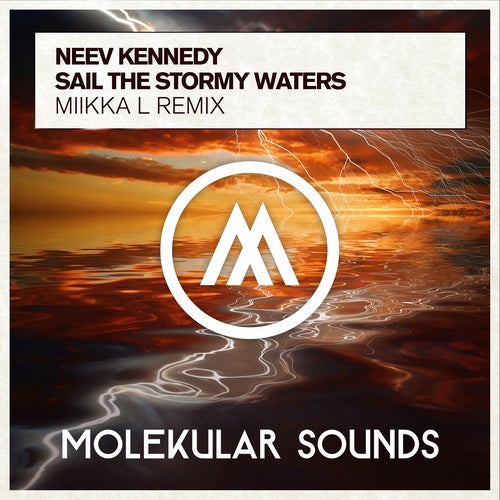 Neev Kennedy – Sail The Stormy Waters (Miikka L Remix)

RATING: (17.4/20)
Energy: 8.6/10
Emotions: 8.8/10

INTRODUCTION:
Neev Kennedy 🇮🇪 is not a stranger to the world of Trance vocalists for she's one of the main roster artists at Raz Nitzan Music. But that doesn't tell the whole story as her collaborators include legends Orjan Nilsen, Max Graham, Raz Nitzan, Aurosonic, Beat Services (aka Madison Mars), Stoneface & Terminal & many more. Her intense & lustrous vocal tunes were supported by the likes of Armin van Buuren, Aly & Fila, Andrew Rayel, & Paul van Dyk. Not to forget her awesome solo tracks, like "Gullible" which entered the Irish charts at #35, outselling Snow Patrol and entering one spot behind P!nk. "Sail The Stormy Waters", also one of her original hits, is still #9 on her Beatport Top 10 Chart since its release 2 years ago! Fast forward to 2020, it is being given a fresh flavor with a fresh look by Miikka Liukkonen 🇫🇮. You might have heard his name in collaborations with Philippe El Sisi on FSOE: "Beauty Is Here" with Aisling Jarvis, or "Bypass". He is well known in the Finnish Trance scene because he is not only a talented DJ & producer but also a dedicated hardworking promoter. We're so excited to see how the new version will sound so let's set sail!

PRODUCTION:

Commencing the "sail" with
bulky beats & catchy uplifting melodies
chased by vocal chops, before Neev's haunting vocals & heart-touching lyrics grip the enthralling piano melodies that give them a more
emotional touch and feed the overall energy of the track
. Followed by the chorus verse, the stylish dashing synths & beats connect the progressive climax, which is as such thanks to an awesome flow of piano melodies and electric beats. Though I personally think it needed more energy, the climax instead
went more towards the emotional side.
CONCLUSION:

A touching & inspiring treatment that will uplift you into a state of emotion & dance. Miikka gave a motivating and uplifting treatment to Neev's dynamic vocals. We think Mikka & Neev should collaborate in the future – a fitting formula for an amazing Vocal Trance tune!
Follow:
Our Trancelations
Neev Kennedy
Miikka L
Molekular Sounds
RazNitzanMusic