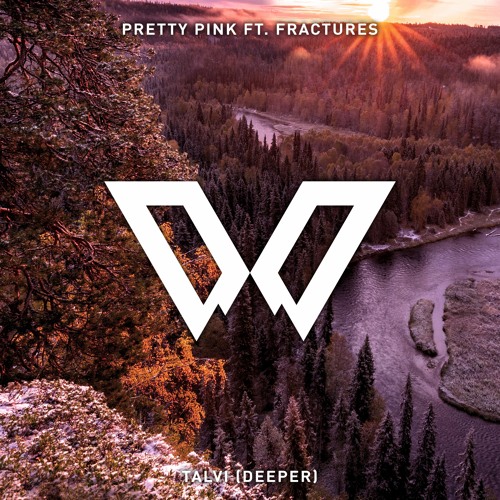 Pretty Pink feat. FRACTURES  – Talvi (Deeper)

RATING: (18.8/20)
Energy: 9/10
Emotion: 9.8/10

INTRODUCTION:
It's quite interesting how certain artists are ahead of time when it comes to trends, such is the case with Pretty Pink 🇩🇪 and 'melodic house'. Though she began with festival material in the early 2010s, her passion for deep house ultimately prevailed, starting from the 2013 remake of Daft Punk's Get Lucky. The support it amassed opened massive opportunities, from joining Armada and remixing the likes of Armin van Buuren, Paul Oakenfold, & Lost Frequencies to releasing originals & staying in touch with both Anjuna (recent ABGT450 gig) & Found Frequencies. She's also the owner of 2 labels: Wanderlust & Deep Woods. Here, she went for a vocal mix of her July release 'Talvi' featuring FRACTURES 🇦🇺, an acclaimed pop singer-songwriter who toured alongside big acts like Vance Joy, Amy Shark, & Daughter. Let's see how he made the original Deeper!

PRODUCTION:

A stellar intro with smooth drums, pleasing claps, & hints of a joyful direction from the bassline & the groovy synth, an aspect further improved with an extra bassline just after. Throughout the 1st climax, more & more leads are stacked over the male voice chanting "Deeper".
What follows is the magical signature of arps that keeps the groove & power steady without compromising on the bliss.
The breakdown arrives with some soft drums, pads, strings & the bassline bringing the euphoric feeling.
This is also where you hear FRACTURES spreading love in a unique way!
Background chimes & plucks accompany the vocal pads at the bridge, smoothly transcending to the next climax. It's akin to the
1st but with more progressions & a trancy atmosphere uplifting the mood to 100%.CONCLUSION:

FRACTURES vocals added some new depth (literally) to Talvi. Kudos to Pretty Pink for the vocal twists, from Til The End (Fludora) to this! The summer vibes contrast with the title as 'Talvi' means winter in 🇫🇮, nevertheless, the happiness emanating could take over the whole year. We wish both artists good fortune in their future endeavors, and we also wish for her label to be active again!
Follow:
Our Trancelations
Pretty Pink
Fractures
Deep Woods