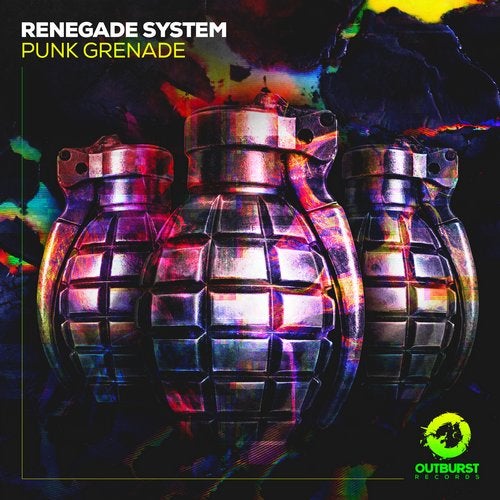 Renegade System – Punk Grenade

RATING: (17/20)
Energy: 9.3/10
Emotions: 7.7/10

INTRODUCTION:
Thomas Crossley 🇮🇪 ,aka Renegade System, is well-recognized for his dark techy bombs. His releases are usually on Black Hole sub-labels such as Outburst Records, Nocturnal Knights Fusion, Hard Trance Europe, Mental Asylum Records & more, he also has some records outside of that scope. Additionally, he worked on some side projects like Cherry, Echidna (for Hard Trance & Hardstyle) & Renegade DJ around the 2010s. Fast forward to 2020, after his collaboration with Indecent Noise "Extractor", from Aleksander's album "Everything Is Connected", he's back solo on his home Outburst with a new dance-floor weapon: "Punk Grenade"! Let's see how it'll raid the scene, shall we?

PRODUCTION:

Following the fast tribal drums at the start, the energy gets mega-powered with bubbly synths. These then get transformed into
retro-type & the dirty beats become lustier
. The sirens upgrade them to the next level & the clapping pads join in to evoke a
more festive vibe
. Once again, the sirens make a return to contribute to the build-up towards the intense climax:
the razor-shaped synths, the speedy dynamic beats, the lifting kicks combined together to create an exploding banger… a "Punk Grenade"!CONCLUSION:

What are you waiting for? Throw (play) this "Punk Grenade" on your speakers & dance! As expected from Tech Trance revelation Thomas, this one causes true damage. We're looking forward to hearing more from the label & Thomas.
Follow:
Our Trancelations
Renegade System
Outburst Records