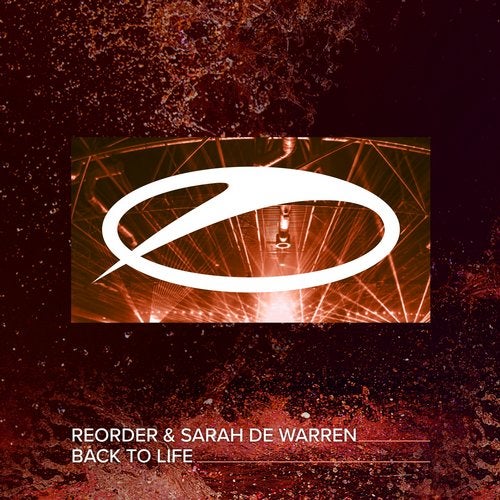 ReOrder & Sarah De Warren – Back To Life

INTRODUCTION:
Our 3rd 'SPECIAL TRANCELATION' goes to Tibor Tomecko aka ReOrder 🇸🇰 and his wonderful collaboration "Back To Life". We've already reviewed his XiJaro & Pitch collab "Elevate", but it's a bit different this time. See, this is a tribute to Tibor's family 8-year-old dog "Lejla" who recently passed away after an 11 month battle with cancer. Lejla was a treasured member of the family, as expressed in ReOrder's posts & livestream. To make his piece wholesome, he teamed up with a name that's somewhat a revelation vocalist of 2020: Sarah De Warren 🇬🇧. The singer & songwriter started in the late 2000s with a huge influence from electronic music & alternative pop. She's written cuts for many huge names and garnered a lot of fame by working with big names & having frequent releases. It all came to fruition with the crossing of 1m listeners on Spotify in August, and with support from ASOT, ABGT & BBC. Her versatility led her to work with Trance acts like Rodg, Luke Bond, Corti Organ, and finally ReOrder. Further, She's a huge animal lover, which enhances the feeling of this collab even more.

PRODUCTION:

Kickstarting with uplifting beats and a rolling bassline to raise the ambiance. The 1st climax is simply powerful… a bassline toggled with filler riffs. As it goes on, Sarah's voice fits the bassline neatly. She sings about how much she's struggled to live a great life,
perhaps it's from Lejla's point of view
, which is lovely. The breakdown features an acoustic piano & subtle pads to highlight the vocals about the memories left & how going to eternity is her remedy that will bring her back to life. Amid all this, the
ReOrder signature sound in the 2nd climax maximizes the emotions in a lovely pattern
.
CONCLUSION:

Sarah's entry to uplifting Trance is nice, her writing portraying herself as Lejla is a massive highlight. I did see ReOrder almost in tears during his twitch livestream + his wife "Miss ReOrder" also sharing the story in the chat. Life goes on & we all wish many to come Back To Life.
Follow Our Trancelations
Follow ReOrder
Follow Sarah de Warren
Follow A State Of Trance