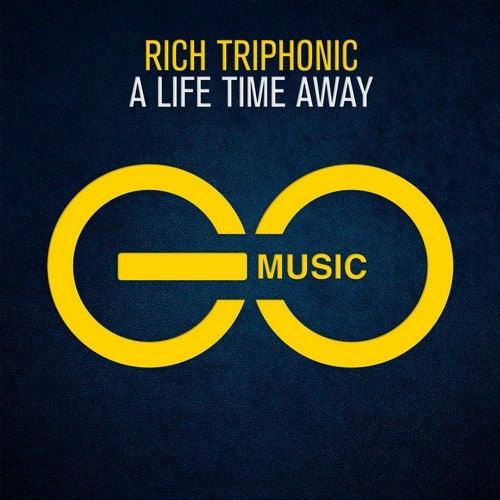 Rich Triphonic – A Life Time Away

RATING: (17.6/20)
Energy: 8.7/10
Emotions: 8.9/10
INTRODUCTION:
Rich 🇬🇧 is an A&R at State Control Records, one of the underrated Trance labels. In 2014, his 1st solo "Free Falling" on Diverted Music, including remixes from Mike van Fabio, Ico & Emanuele Congeddu, got massive support from fans as well as legends like Aly & Fila, Paul Oakenfold, Sneijder & more. He also released originals, collaborations & remixes on many underground labels & got featured many times in Suanda Music compilations. This, though, marks his debut on a famous imprint, GO Music, that of 🇮🇹 legend Giuseppe Ottaviani. "A Life Time Away" is also a part of Giuseppe's Mix from In Search of Sunrise 16 compilation. It got good comments from the label boss & hot support from Ruben De Ronde, Ferry Corsten, Sean Tyas, Steve Allen & Manuel Le Saux.

PRODUCTION:A lifetime always starts with a birth
, the birth here is of
sparkling beats that set a lively atmosphere.
Entering the main theme with melodramatic & catchy piano melodies, dashing beats take on a charismatic & captivating vibe that makes me
addicted to the melody
inside my brain–like Giuseppe mentioned. It gets more intense by telling the sad story of the major theme. Then, uplifting synths rise to the climax where emotive & delicate beats provide a heart-touching performance to power up & ornament this beautiful record.
CONCLUSION:A magnificent debut
on such a big label. This is a perfect crowd pleaser to go with laser lights, and it definitely deserves a follow-up. Also, I would like to suggest you guys check out his upcoming track next Friday on his home label 'State Control'.
Follow Our Trancelations
Follow Rich Triphonic
Follow GO Music