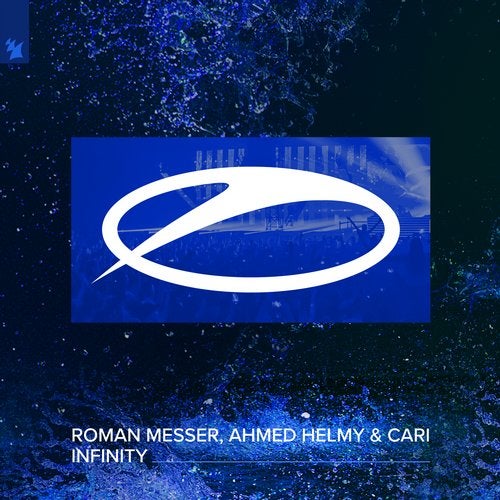 Roman Messer, Ahmed Helmy & Cari – Infinity

RATING: (18/20)
Energy: 9/10
Emotions: 9/10

INTRODUCTION:
Before anything else, a huge shoutout to ASOT artwork designers & the team for this sick rebrand for Armind, Who's Afraid Of 138! & ASOT! Now onto the producers of today's track. Ahmed Helmy Elmoslemany 🇪🇬, a name to watch, has been producing Trance since around 2014. His significant records & remixes appeared on some of the biggest labels in the Trance scene: ASOT, Suanda Music (mostly), Raz Nitzan Music, Coldharbour & many more. He's heavily supported by the legend Armin van Buuren & got a chance to remix his classic "Full Focus", released on "Lost Tapes". Other than that, he's also the A&R @ Trance Temple Records, an 🇪🇬 Trance label that focuses on Trance / Progressive Trance / & Tech Trance. After making a few remixes for Suanda boss Roman Messer 🇷🇺, they decided to join forces, alongside the other piece of the "Serenity" duo: Cari 🇳🇱. For that matter, Ahmed also remixed "Serenity"! "Infinity" was premiered by Ahmed & Roman @ ASOT 950, Road To 1000. After a few months, we can finally play it loud on our speakers!

PRODUCTION:

High-powered beats & drums strike together to open the gates of the 'Infinity" world. Techy dynamic synths link up with the other elements for the 1st climax that sees a significant energy boost. Enchanting piano melodies appear between the synths & beats to captivate the atmosphere. As they become more tempting, Cari emerges with her angelic, orchestral choir-style vocals magnifying the charming dark side of the track. Thus, a memorable & uplifting bridge prepares for a festive climax marked by a balance of signatures: Roman's dark uplifting melodies + Helmy's energetic & joyful claps & beats. It's overall a convincing & emotional track, well done!
CONCLUSION:

A dark & beautiful banger from the boys & Carina, also an unexpected experiment with the choir-style vocals. Though, I think the choirs, melodies & climax could've been a little longer. Cari's last single of the year with Rene Ablaze on Nocturnal Knights, and Tolga Uzulmez Remix for Helmy's Civilization are both coming next week, so get ready!
Follow:
Our Trancelations
Roman Messer
Ahmed Helmy
Cari
A State Of Trance