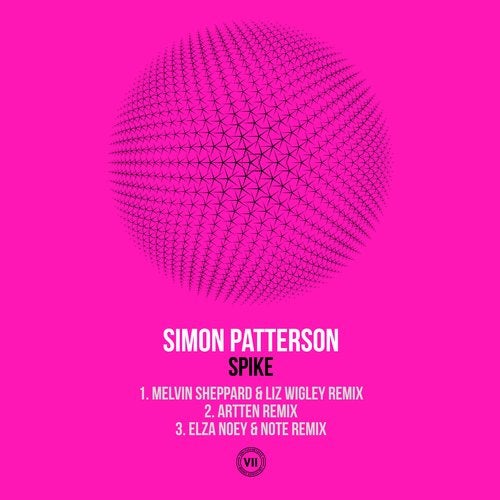 Simon Patterson – Spike (The Remixes) [MULTI TRANCELATION]

RATING: (51.8/60)

INTRODUCTION:
It's time to change things up with this Multi Trancelation of a remix pack conceived off of a contest. It revolves around the 1st VII release of 2017: "Spike" by Simon Patterson 🇬🇧. We've already spoken about him before via our review of "Blink" (Ben Gold remix), so let's just dive into the track & everything about it. Spike is a nice fusion between tech & psy trance, though, Vertical Mode-who we reviewed before- gave it a full-on psy touch before. Last April, VII held this remix competition with the winner to be included in VII Vol.2 Compilation. Hundreds of producers gave it a shot & only 3 were shortlisted with 1 winner & 2 runners-up. These are all new "ones to watch" names which is exciting.

PRODUCTION:Melvin Sheppard & Liz Wigley Remix

Energy:
9.9/10
Emotions:
7.8/10
Included in the compilation is this full-on tech mix from the 2 🏴󠁧󠁢󠁥󠁮󠁧󠁿 that won the competition. What's so special about it is the arrangement of the original stems in such a manner that you can hear all kinds of tech Trance climaxes, from acid basslines to hard kicks to festival saw leads. The dark uplifting breakdown pumps up the intensity. A merited victory!
Artten Remix

Energy:
9.4/10
Emotions:
7.7/10
Artten 🇧🇷 went psychedelic with unique sound choices that blend industrial & psy-trance. The 1st climax also has an electro vibe with a saw bassline chaining alongside the kick. Next, there's a twist where some lead sounds with an old-school rave melody are incorporated with breakbeats. A 2nd acid climax then completes the vintage theme of Spike.
Elza NoeY & NOTE Remix

Energy:
9.5/10
Emotions:
7.5/10
The 2nd runners up hail from 🇹🇭. Their approach is traditional psy, but what's impressive is how it feels like an original in the 1st half, and also how the buildup brings in the deadly Spike. The climaxes are simple but the filler fx throughout the remix give it that… boss fight feel that is fierce but rocking.
CONCLUSION:

Congratulations to everyone involved in this remix pack. All well deserved, nice selection by Simon.
Follow:
Our Trancelations
Simon Patterson
Liz Wigley
Melvin Sheppard
Artten
Elza NoeY
NOTE
VII