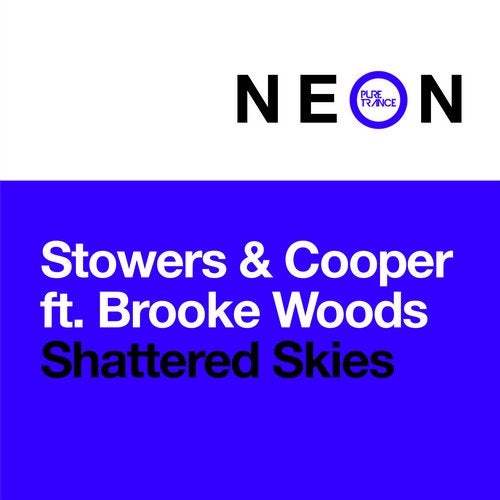 Stowers & Cooper feat. Brooke Woods – Shattered Skies

RATING: (17.9/20)
Energy: 9.3/10
Emotions: 8.6/10

INTRODUCTION:
Today we're paying a visit to Richard's Pure Trance sub-division "Neon" in order to take a look at the arrival of Stowers & Coopers (Ehren Michael Stower & Daniel Cooper), one of the latest duos from 🇬🇧 that have captured our attention since their debut "Seizure" on FSOE. 3 years prior to that, Daniel had a successful brain surgery after suffering a seizure so that's how that hit got its title, also, it received great support from Aly & Fila, Solarstone, Roger Shah & many Trance legends. Daniel's partner Ehren Stowers isn't a new name to the Trance family as he's known to many for his brilliant releases on ASOT, Serendipity Muzik, Pure Trance, Monster Tunes etc; His "Ascent" on ASOT was even part of ASOT Best Of 2010! Keeping the circle going – He has another joint project with Andy Young (Stowers & Young). The two along with James Cognet & Simon Bostockhad founded Insight Recordings in 2008. Circling again back to Daniel – it should be mentioned that he started DJing at the age of 13 & travelled around the world before bursting into the production scene with Seizure. For this present release, they teamed up with Brooke Woods 🇬🇧 , an 18 years old country singer/composer, to present one of the rare vocal releases on Pure Trance Neon.

PRODUCTION:

The skies are shattered instantly with dark heavy bass & kicks which are
compelling & energizing
. The dark flavour gets stronger as the pumping synths enter between techy & groovy beats. Captivating, touching piano melodies double the emotional dose & blend well with
Brooke's thrilling & flaming vocals + heartbreaking lyrics.
All the elements synergize and add on the arriving stimulating synths to lift the mood, before connecting to the sparkling
climax where it all goes fiery
. Such an excellent performance by these guys!
CONCLUSION:

The slice of melodramatic vocals & lyrics aptly executed by Brooke further perfected the duo's powerful, dark Techlifting production. Cheers to the label for signing this one and hosting these three talented individuals. Stowers & Cooper is a very promising act, so keep an eye on their upcoming tunes.
Follow:
Our Trancelations
Ehren Stowers
Dan Cooper
Brooke Woods
Pure Trance NEON
Pure Trance