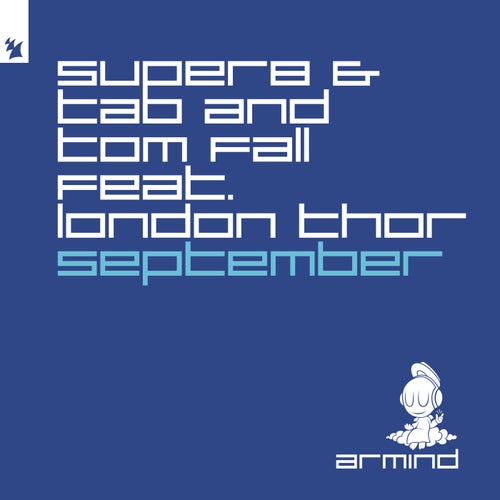 Super8‌ ‌&‌ ‌Tab‌ ‌and‌ ‌Tom‌ ‌Fall‌ ‌feat.‌ ‌London‌ ‌Thor‌ ‌-‌ ‌September‌

RATING: (17.9/20)
Energy: 9/10
Emotions: 8.9/10

INTRODUCTION:
Once again, the focus is on influential names that have contributed to electronic music in different ways. legendary Super8 & Tab 🇫🇮 started as a duo in 2005 but individually as Super8, DJ Tab around 2003. They're responsible for hits like Helsinki Scorchin', Suru, Irufushi. For their prestigious beginnings on Anjunabeats, they even released 2 albums: Empire and Unified. As longtime members, they also contributed to the 20 years celebration mix. They debuted a new sound after joining Armada in 2016, a slightly more bigroom approach. After 3 years of more success, they decided to form Scorchin' under Black Hole, as covered in our Reznor – How Could It Be review. Moving on to Tom Fall 🇫🇮, a longtime Armada artist who released on many of its subs like ASOT, Trice, Zouk + even ex-subs AVA & Garuda. He's best known now for curating the "Silk Music Showcase" – Silk recently joined Monstercat. Singer/songwriter/actress London Thor 🇺🇸 worked with artists like Gareth Emery, Jerome Isma-Ae, Alex Kunnari, Farius, and recently Markus Schulz & Valentino for a single of the former's album "Escape". This is the 2nd collab from the 🇫🇮s after Osaka, let's see what's special about this month!

PRODUCTION:

After a quick buildup, the 1st climax comes with a heavy bass, a
perfect fit for festivals w/ those bigroom fillers.
It gets more interesting in the end with a loop of London Thor's voice that fades away, with the bass, for a
neat transition to her chorus
. Speaking of memories of the past while the pads & guitar support the chilling vibe. She concludes that
September is the home of lovely journeys and the best month.
Then comes a melodic happy lead that goes festive before the 2nd climax, which appeals to all fans.
CONCLUSION:

A balanced effort embracing London Thor's lovely vocals, Super8 & Tab's Scorchin' sounds, & Tom Fall's charming melodies. The title may not be relatable only to them but also to ravers missing a month that is usually huge for festivals. Hoping we'll see the light in September, ASOT 1000 festival is taking place then after all!
Follow:
Our Trancelations
Super8 & Tab
Tom Fall
London Thor
Armind