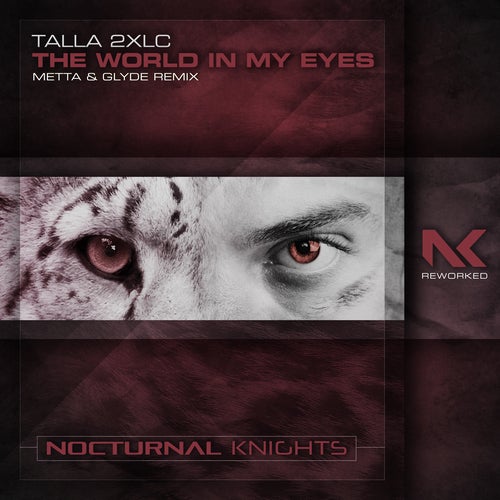 Talla 2XLC – The World In My Eyes (Metta & Glyde Remix)

RATING: (17.9/20)
Energy: 9.1/10
Emotions: 8.8/10

INTRODUCTION:
It's time to visit Reworked, another branch of Nocturnal Knights! Today's spotlight is on Metta & Glyde, 🇬🇧 duo well known for their dynamic uplifting signature, with their re-vision of 🇩🇪 legend Talla classic "The World In My Eyes" (we've reviewed both artists last year). It's a rework of a huge 2001 tune with the same name released in a package that also includes Technoclub Mix, 1 A.M Mix, Cosmic Gate Remix & Marc La Cruz UK Club Mix. Back in 2018, he made an uplifting version that came on Grotesque, it secured massive support from fellow DJs & fans alike. Last year, this remix featured on RAM's Mix of Nocturnal Knights Reworked & Remixed Vol.1. Now we can finally hear the full extended release, so let's see how the duo's first release will conquer "The World In Our Eyes".

PRODUCTION:

The heavy festive bass & pleasing melodies make a
bold statement
from the beginning. Retro bouncy synths follow to keep the rave energy alive, while the original emotive piano melodies
wake up the goosebumps alongside a female acapella.
It connects to the dynamic breakthrough that will lift you with its cheerful flavor. As the synths get stronger & stronger, the influence-driving beats get in with the melodies to make the duo's memorable signature climax, one that will surely make you wanna dance. Overall,
an energetic, uplifting, modernized treatment!CONCLUSION:

A close second to my favorite remix from the duo, "Holy Ground". This will be a perfect banger to play live! To add another exciting news, Talla has a solo album called "Carpe Diem" coming your way on January 29th.
Follow:
Our Trancelations
Talla 2XLC
Metta & Glyde
Nocturnal Knights Reworked
Nocturnal Knights