The long awaited new series of 'Stranger Things' finally premiered on our screens last week and so obviously most brands were going to try and cash in on it with some kind of gimmick/collaboration – but I'm not sure if anyone out there actually wanted an Upside Down/Demogorgon themed dildo?
Featured Image VIA
Fleshlight were the first to get in on the act by unveiling their Demogorgon themed sex toy, although it doesn't look like anything you would ever want your dick to go anywhere near to be honest. I'm fairly sure this one is just a joke because it's just a piece of concept art and there doesn't seem to be a real life working version of one anywhere, but even so it's still pretty creepy looking, right?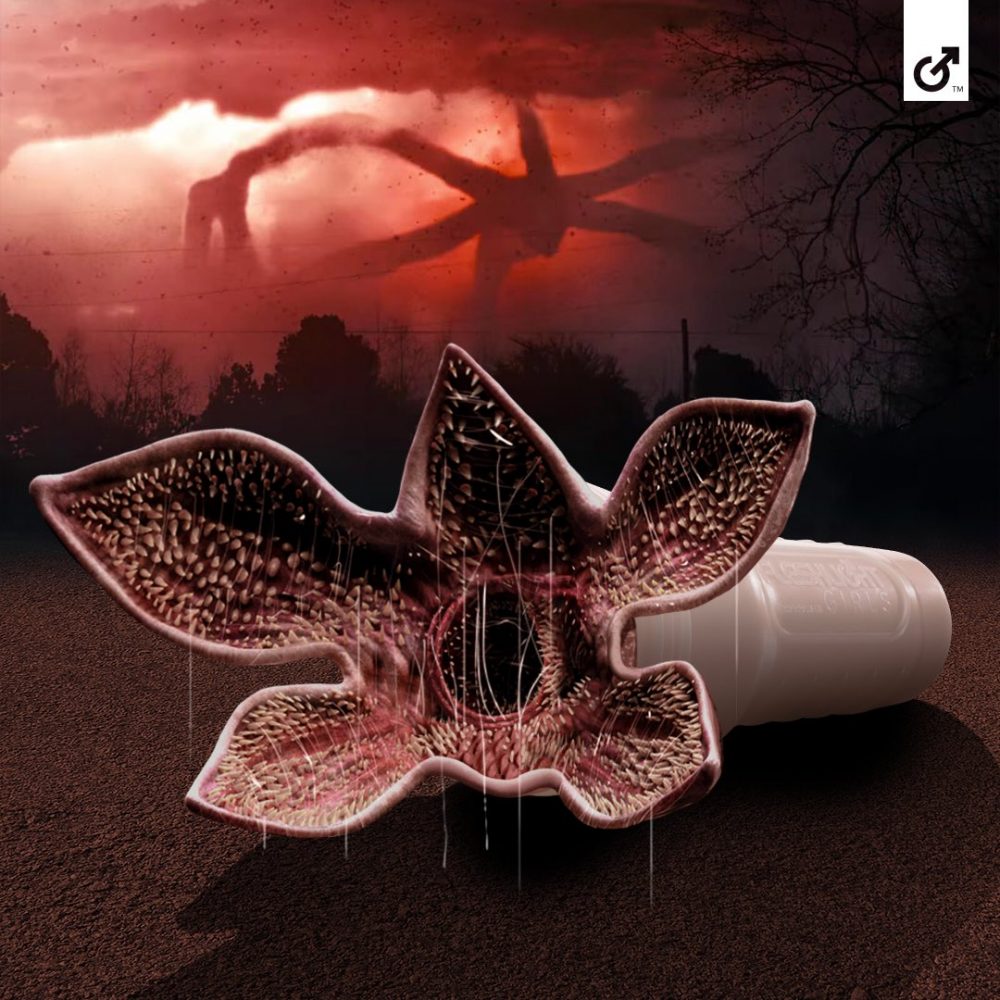 Eek. People weren't happy with it at all, here are a few of the best reactions:
To the person that came up with this idea! pic.twitter.com/aNYLDymJf8

— Leon (@The_Beardless25) May 29, 2022
— ❤️‍🔥 I am lusie ❤️‍🔥 (@i_lusie) May 28, 2022
The promotional partnership to end all promotional partnerships https://t.co/kkKBfQoq8W

— Progress(ive)ing to Insanity (@BrokeHrtLiberal) May 30, 2022
i'm scared https://t.co/8x4I3Qy7KY

— athena۵ (@athenasangelic) May 29, 2022
IF I HAD TO SEE THIS THEN SO DO YOU. WARNING: VERY NSFW VERY CURSED https://t.co/erF75spjVN

— the B in LGBT stands for battle pass (@MPLily26) May 29, 2022
Me: Tell me God is dead without saying God is dead in one tweet.

Them: https://t.co/S9rW7ytFXD

— Butch Curry (@ZombieButch) May 30, 2022
Yeah, a lot of extreme reactions there but kinda deserved I think? It's absolutely repulsive.
Anyway, surprisingly this isn't the only 'Stranger Things' dildo on the market because it looks like there's another one available on Etsy and even more shockingly they've sold 34,000 and there are around 8000 positive reviews of it. At least this one looks like a more traditional dildo – and it comes in all different colours to make it look even more like a Demogorgon: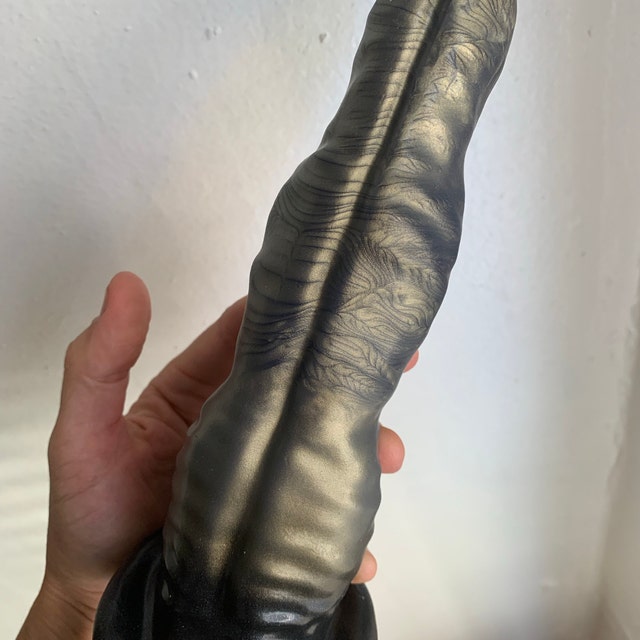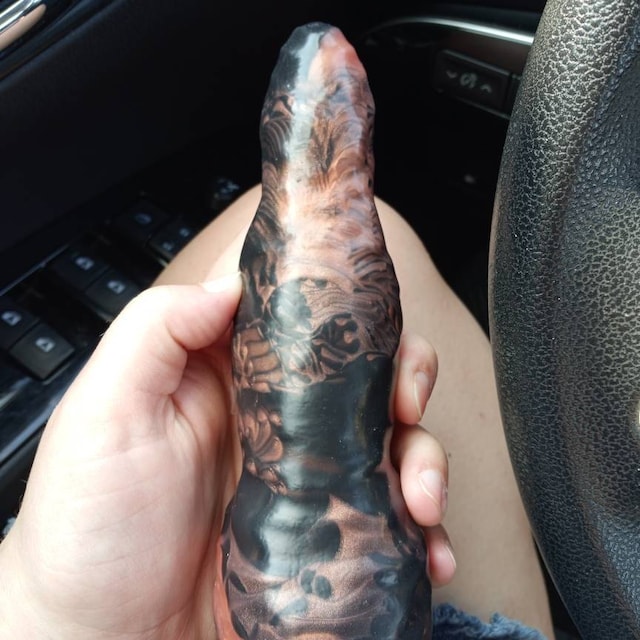 People are definitely more positive about those ones in the reviews then the Flashlight ones, but I guess it helps that this is an actual real dildo and that everyone buying one sounds like they know what they're talking about, rather than some frigid D & D nerds freaking out on Twitter at something that it isn't totally vanilla. If you want to buy one, check them out here. See you in the Upside Down.
For more of the same, check out this 'Stranger Things' Monopoly set. Bit different to a dildo.