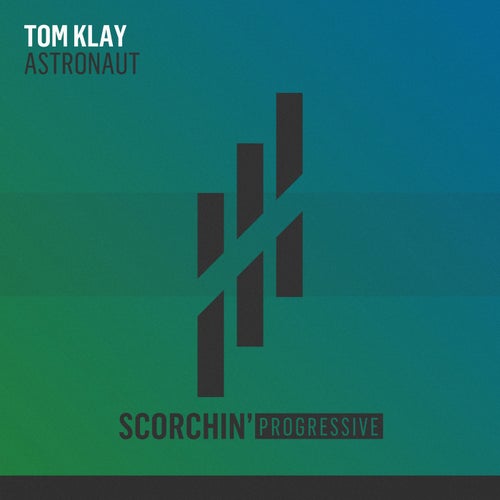 Tom Klay – Astronaut

RATING: (18.3/20)
Energy: 9.3/10
Emotions: 9/10

INTRODUCTION:
Earlier this year, Super8 & Tab released their label's first compilation "Scorchin Sessions. Vol. 1" filled with a bunch of fiery exclusives. Now is the time to dig some of those, starting with Tom Klay 🇮🇱, but before talking about the track, let's talk a little bit about the artist. Tom is a new talent who introduced himself with a remix alongside Zack Evans for "Super Life" by Yinon Yahel & Meital De Razon in 2020. He later debuted on Scorchin's Progressive sub with "All Might", sparking a lot of attention among legends like Ferry Corsten, Above & Beyond (thrice on ABGT including a Push The Button), Paul Van Dyk (twice on VONYC), Cosmic Gate, Kyau & Albert, and many others. It even ended up being one of Rodg's favorite tracks of the year. For this one, he returns with his interpretation of being an "Astronaut" which also sights his love for Neil Armstrong.

PRODUCTION:
The journey into space is initiated with a neat drum scheme & melodic progressions. The 1st climax is revolving all around that atmospheric arp, emitting a serious groove that keeps flowing as more notes rush by. I like how there's an acid bassline rolling & occurring next to the regular one as the climax ends. The breakdown features an astronomical arp & a voice, an announcement like one from a rocket, followed by galactic beats & the atmospheric arp forming a cosmic landscape. The spacey plucks develop into leads to enhance the melody and complement the cheerful background vox. As the rocket launches to the 2nd climax, it gets a boost with the power of trance coming from loud & powerful leads. The outro features the groovy 1st climax with extra acid, an intense ending for an intense exploration.

CONCLUSION:

Quite an interesting depiction of an Astronaut by Tom, it's surely groovy, progressive & trancy! The 2nd climax with the cosmic trance leads could've been longer, but it's still enjoyable. Surely there's a lot more to expect from this Scorchin compilation & Tom Klay, we're thrilled!
Follow:
Our Trancelations
Tom Klay
Scorchin' Progressive
Scorchin' Records