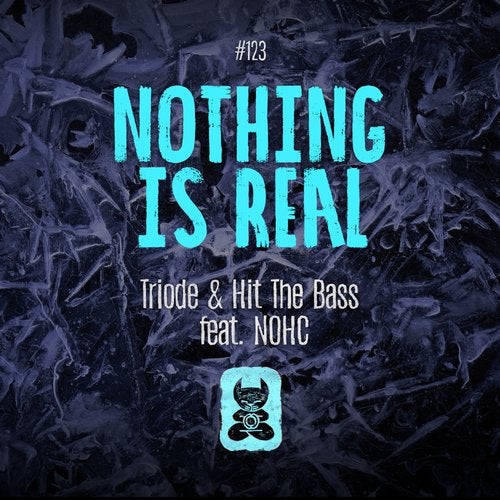 Triode & Hit The Bass feat. NOHC – Nothing Is Real

RATING: (17.3/20)
Energy: 8.7/10
Emotions: 8.6/10

INTRODUCTION:
Christopher Le 🇺🇸 aka Triode, one of the promising talents in Trance right now, is about to make his debut on Andrew Rayel's imprint inHarmony. He's currently going strong on ASOT Top 50 voting with "Castles In The Sky", his collab with MaRLo & HALIENE that is also a rework of Ian Van Dahl's 2000s classic. Many of his records have been supported by Armin van Buuren, W&W, Andrew Rayel, MaRLo & many more. Not only that, he also got a chance to create an anthem celebrating 9 years of Trance Family San Francisco, together with Jonn Connor on Jordan Suckley's Damaged Records. Now comes this team-up with Dimitris Manolatos 🇬🇷 aka Hit The Bass & NOHC 🇺🇸–a duo comprised of Suzanne Real [Vocalist/Producer] & Kris Von [Producer/Sampler/Guitarist]. This project rose from the ashes of fallen rock bands, yet their sound is influenced by multiple subgenres of EDM like Dubstep, Electro House & Trance. You might have heard NOHC's stunning performance in Au5's "Goodbye" & Standerwick's "This Letter" featuring Tensteps. "Nothing Is Real" was already supported by some big names like the label boss himself, Andy Moor, Dash Berlin, MaRLo; let's see what it's about.

PRODUCTION:

Kicking off with electric synths & energizing soft beats followed by pitched-voices. The flashing beats are pushed into the vocal verse, where we are graced with Suzanne's mesmerizing performance, spicy strong beats & encouraging lyrics marking the song as a
notable hit
. The melodies blend well with the beats, we later see the vocals lifting the wild & young mood as they're
done with everything in their lives because Nothing Is Real!
The driving, dynamic melodies & dashing synths create the breakthrough together with the vocals, and the
melodies & tough beats
announce the final climax.
CONCLUSION:

"Nothing Is Real", but their mega-collaboration is! Although I expected a better climax, the result is still satisfying and this sure is worthy of a follow-up. We also wish Christopher & Dimitris all the best for ASOT Tune Of The Year Top 50!
Follow:
Our Trancelations
Triode
Hit The Bass
NOHC
inHarmony Music