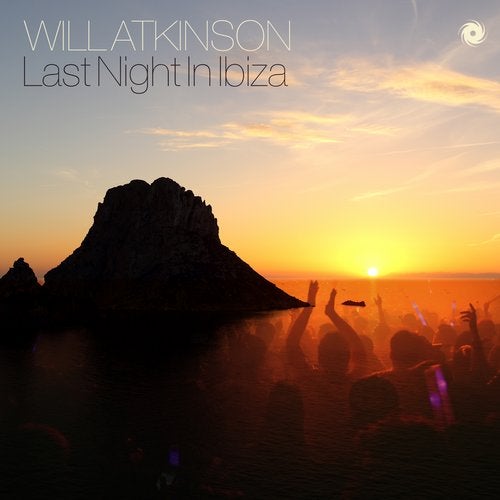 Will Atkinson – Last Night In Ibiza

RATING: (18/20)
Energy: 9.3/10
Emotions: 8.7/10

INTRODUCTION:
Today, the focus is on yet another member of the VII Crew, one who only started in the late 2000s yet managed to convey a 90s vibe and to put his hands on the darker techy sound & also the retro progressive side under such names as Darkboy & Josep, it's none other than Will Atkinson 🇬🇧! He set a benchmark on established labels & has even made some remixes that arguably sound older than the originals, recent examples include Roger Shah's Sunlounger classic with Zara Taylor "Lost" & JES' classic "Imagination". In 2018, he formed Victims Helpline, a tech & hard Trance label where he released his Istoria Anthem "Fired Up" + tracks with funny titles & unique artists + productions. He's garnered a lot of support from big DJs, a recent example is his VII release "Telescope" regularly employed by Aly & Fila + Armin Van Buuren. In the run-up to his upcoming album, he's back with a track titled "Last Night In Ibiza".

PRODUCTION:
The story revolves around
a moment he captured in Ibiza last July
when he was filming in peace. It spreads positivity through seizing the moment & appreciating it. The intro is ambient & mixes Trance atmosphere, plucks & riffs with a
sunrise theme depicting 6 am
. Will is using the power of music to showcase his
nostalgia
. The 1st climax is seamless due to its classic essence, one wouldn't realize they crossed 2.5 mins of the song when the climax breaks down nowadays. Then, orchestral strings, balearic synths, birds chirping, tribal sounds and an iconic vocal sample all create a neat choon. The buildup casts some groovy leads & the 2nd climax is more about that + the tribal vibes. It is indeed
more than just uplifting Trance
. The filler that enters between the climax & the outro + the last 45 seconds of the outro make this an ambient earworm.
CONCLUSION:
Will indeed misses a lot of moments in that region of 🇪🇸. A track like this seems to
express everything about Ibiza including what he filmed
. Mad respect & hopefully, his album will be filled with more delightful surprises.
Follow Our Trancelations
Follow Will Atkinson
Follow Black Hole Recordings