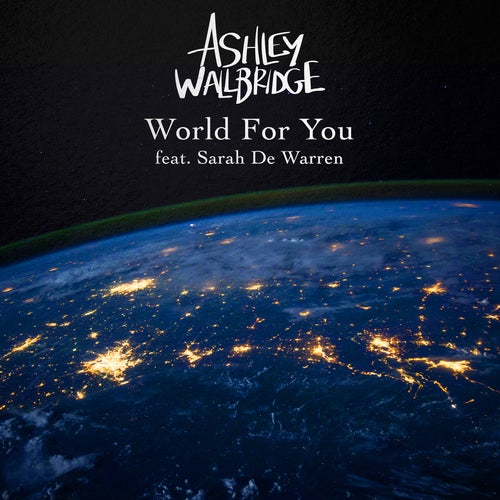 Ashley Wallbridge feat. Sarah De Warren – World For You

RATING: (17.5/20)
Energy: 8.6/10
Emotions: 8.9/10

INTRODUCTION:
We are not leaving 🇬🇧 yet as we take a look at Ashley Wallbridge and Sarah De Warren, both of which we've reviewed in the past. After Ashley recovered from Meningitis while writing "Still Alive" last year, a hit that had a big impact across the globe, he decided to make an album inspired by it: "Ready For Life". It's a Kickstarter-funded album that will come under his — and Gareth Emery's — new independent label "We'll Be Ok". This shows how productive one can be during a lockdown, and he's also been very interactive with his fanbase; a great example of that is when he asked for suggestions of male & female vocalists to collaborate with. Indeed, he picked the names suitable to enhance his project, as a result, we have Sarah De Warren with us to provide the magic to this vocal trancer titled "World For You", the lead single of the album.

PRODUCTION:

Ashley's signature is already recognizable at the intro, but it's interesting to see
a faster tempo.
The happy vibes keep growing louder & make for
a short but sweet climax.
That taste is further enriched with Sarah's vocals, speaking about romance how long it's been since people met their loved ones and created delightful memories. The breakdown is sublime & bright and this is where Sarah brings her main verse,
how she would do anything for her loved one, in this case, saving the world.
The emotions led to some melodic lead sounds appearing, transitioning to a climax starting with the lyrics & keeping the emotional energy alive with the production.
CONCLUSION:

It's not his first time producing something faster — namely "Still Alive", however, this is a very different take on Ashley's sound. It's short & sweet like I said before, but I expected it to be a bit longer. That said, its appeal is universal thanks to the motivational message that can cheer people up during these times. Stay tuned for more information about his Ready For Life album! Until then, enjoy the Music Video: a live performance by the two shot at Brooklands Studios.
Follow:
Our Trancelations
Ashley Wallbridge
Sarah De Warren
We'll Be OK