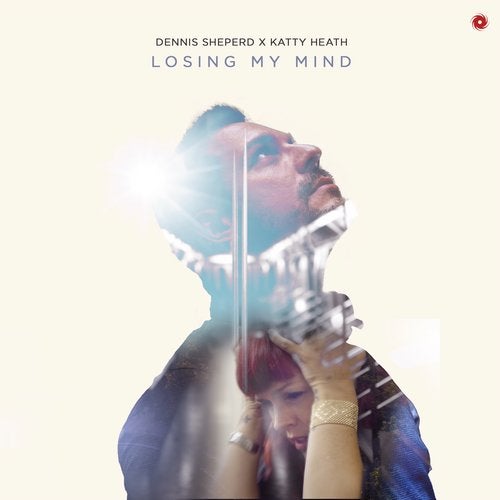 Dennis Sheperd & Katty Heath – Losing My Mind

RATING: (17.4/20)
Energy: 8.6/10
Emotions: 8.8/10

INTRODUCTION:
Dennis Sheperd 🇩🇪 & Katty Heath 🇬🇧 reunite again for another track from the producer's upcoming album dropping in Jan 2021. Last time, she was featured twice in his album "Fight Your Fears". Let's have a closer look at the artists: Dennis Schäfer, co-founder of the music production retreat organization "Soundcation" alongside Yelow, burst into the scene in the late-2000s through Be Yourself Music with a track called "A Tribute To Life", which would become the name for his label under Black Hole & then Raz Nitzan Music. He garnered support from the biggest producers & vocalists, & worked with the likes of Markus Schulz, JES, Rank 1, Ørjan Nilsen. Recently, he formed "Dr. DRTY", an underground alias, via Statement!. As for Katty, she was the lead vocalist of bands "Bent" & "Spotlight Kid" in 2005 before competing in "Voice Of Holland 2012". As time went by, she started working with a lot of electronic producers such as Sneijder, ReOrder, Aurosonic, Frainbreeze, DRYM etc. & became one of the roster artists of RNM. Her solo tracks & collabs have also been featured in many ASOT & FSOE compilations. With this huge history between the 2, let's see how this team-up does.

PRODUCTION:

It starts with basslines rolling with some acid energy that all lead to a
seamless climax
. That's where tons of fx & electro soundwaves accompany Katty's voice in the background, this keeps becoming more melodic as the breakdown appears. Then, the mix is dominated by piano notes & Katty Heath, her charming voice & lyrics speak about
self-reflection & things happening around that would eventually cause her to lose her mind
. The main verse is filled with the festival lead sound that makes its way onto the last climax. This is surely a
festival vocal trancer
.
CONCLUSION:

It's hard to keep track of what is going on, especially during this lockdown when people had to face many unpredicted circumstances. So, my guess is that this is why this song was created. All in all, this is a great teaser for the album!
Follow:
Our Trancelations
Dennis Sheperd
Katty Heath
Black Hole Recordings