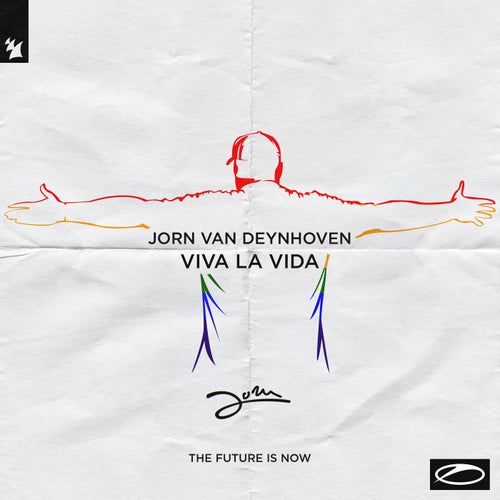 Jorn Van Deynhoven – Viva La Vida (incl. Alex M.O.R.P.H. Remix)

INTRODUCTION:
Our 5th SPECIAL TRANCELATION is also a MULT! It's an exquisite and bitter occasion at the same time. The legendary Jorn Van Deynhoven 🇳🇱 🇩🇪 announced last year that he's retiring, one of the biggest losses for the scene. The man behind ASOT #7 tune of all time with his remix of RAM's RAMsterdam, the ASOT regular with tons of hits including Spotlight which led to his podcast & to ASOT 650 Anthem 'New Horizons'. He's created a legacy with the uplifting sound he worked on with Dennis Schimonik. A sound that made Armin van Buuren cry during his 2017 UNTOLD performance. 2018 was quite unfortunate for him as he was hospitalized for 1.5 years. He made a comeback at ASOT 950 which then led to his debut album: The Future Is Now, featuring the likes of Christina Novelli, Sue McLaren, Clara Yates, Shannon Hurley, Seri. Today's release is a single from that album & also his last release ever: Viva La Vida, made even more special with a remix by VANDIT regular & Universal Nation boss Alex M.O.R.P.H. 🇩🇪.

PRODUCTION:
Club Mix
This is faster than the album mix & closer to his usual sound. The bassline kicks in neatly in the first climax with some raw power & echoed voices. His classic piano melodies sound more atmospheric for a festive experience. As expected, a brilliant lead into an excellent buildup into an astonishing 2nd climax, filled with
clubby energy & anthemic uplifting euphoria
. Jorn's work was and still is consistent but not devoid of experimentation.
Alex M.O.R.P.H. Remix
The 'Bombastic Remix'! Thumpy kicks and acid fills make for a techy intro & 1st climax, 2 different moods of Viva La Vida. This is followed by an arp close to the original with a thumpy output. The lead sounds & climax are preserved from the original and joined with stronger kicks & the new arp in the end.
That makes sense for this occasion and the twist is also fitting.CONCLUSION:

This marks the end of Jorn's production legacy. He will be focusing on side projects & continue touring. We will keep supporting him and we can't wait for him to perform live, Viva La Vida!
Follow:
Our Trancelations
Jorn Van Deynhoven
Alex M.O.R.P.H.
A State Of Trance