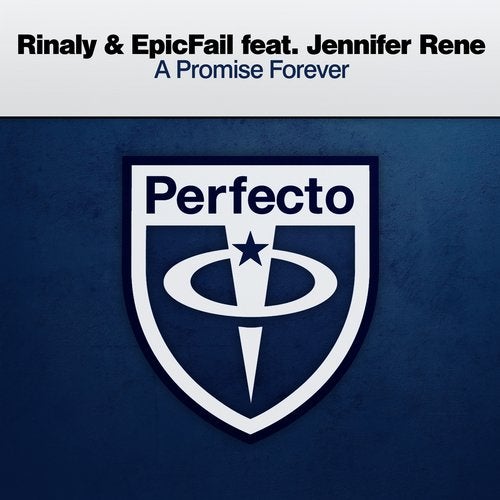 Rinaly & EpicFail feat. Jennifer Rene – A Promise Forever

RATING: (18.3/20)
Energy: 9.1/10
Emotions: 9.2/10

INTRODUCTION:
Welcome to our 2nd take on a Perfecto release again involving 3 artists–2 producers & 1 vocalist. Focusing on the faster side of Trance since her mid-2010s breakthrough, Rinaly 🇯🇵 garnered massive support from the likes of Armin van Buuren, Aly & Fila, & Paul Van Dyk. Mainly an AVA artist, she also appeared on FSOE, Nocturnal Knights, and now Perfecto w/ Jennifer Rene🇺🇸 & Epicfail🇨🇦🇲🇽. The latter is a trio consisting of Mike Bratz, Zaahir Moloo & Fez. Though they produce all kinds of EDM, they have such a special touch in their vocal records. They've been on various imprints, notably Armada & Bonzai, including Uplift: "Rise Above" w/ Rinaly & Kate Miles. Last but not least is singer/songwriter Jennifer Rene who's responsible for many hits on Armada, Black Hole, Flashover etc. Her collaborators include Armin, Markus Schulz, & Giuseppe Ottaviani. The MV for Fine Without You w/ Armin is one of his most popular ones of all time. Recently, Pieces w/ Joel Hirsch, co-written by HALIENE, was an emotive tribute to mother figures. After this wholesome build-up, let's find out if they kept their promise!

PRODUCTION:

The sublime intro is pretty
close to Tech Trance
owing to that tight bassline, the electrifying FXs & arps enhance the picture. Jennifer's soothing voice enters with a classical charm, performing
motivational lyrics about never giving up & how nothing can stop you from doing what you love
. Then comes the breakdown, which is polished by a
fitting piano
as the vocals continue. The lead sounds & melody have
subtle late-2000s vocal Trance vibes
. Hypnotic & uplifting, the climax blasts in, with a powerful drum scheme, it's quite exquisite as more synths are added as it proceeds, resulting in a fascinating display. A great product from these 3 acts, they sure are keeping their promise forever!
CONCLUSION:

Congrats to Rinaly as it was her dream to work with Jennifer, and the vocalist must also be proud of her first collab with a female producer. EpicFail, ironically, never fail with Trance. Lastly, we can't wait for Rinaly's secret project!
Follow:
Our Trancelations
Rinaly
EpicFail
Jennifer Rene
Perfecto Records