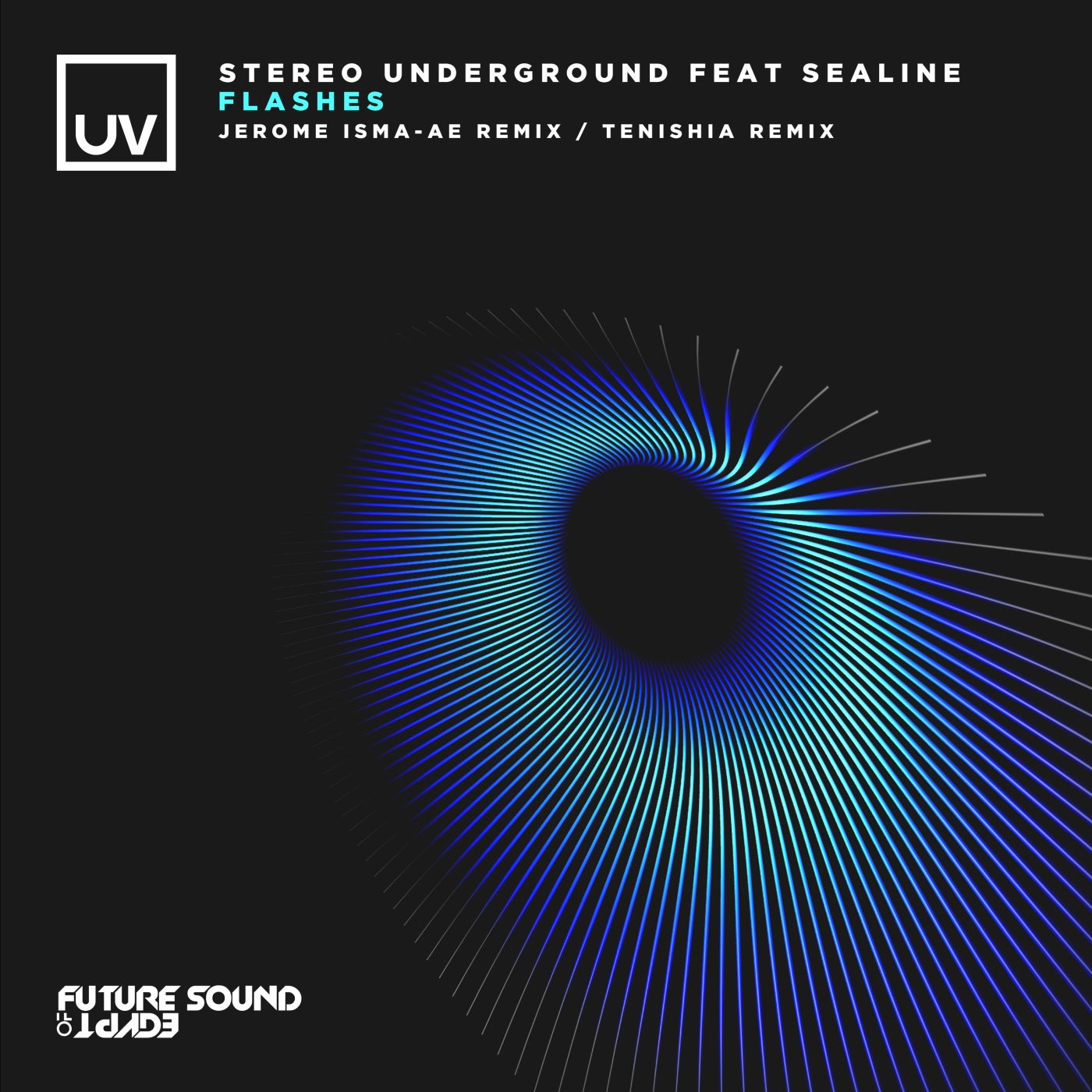 Stereo Underground feat. Sealine – Flashes (Jerome Isma-Ae / Tenishia Remixes)

RATING: (36/40)

INTRODUCTION:
Flashes by Stereo Underground and Sealine 🇮🇱 was one of the earliest tracks from UV. Following the initial release in 2017, it received treatments from Gai Borone, D Nox & Beckers, Rafael Cerato, & Navar. There were also follow-ups, the last of which 'Shape Of Time' came out last year. Now, the 2021 upgrade of Flashes comes from legends Jerome 🇩🇪 and Tenishia 🇲🇹. Some of you may remember that we had an in-depth look at the 🇩🇪 legend with his remix of 'No Education' by Romina & Franck Dona. As for Tenishia, it was founded by Joven Grech & Cyprian Cassar in 2008 but the latter left after 8 years. All in all, the act is esteemed with monumental classics on big labels like Armada, Black Hole, & Coldharbour. Not to forget their collaborations with Jan Johnston, Susana, Ruben De Ronde, Somna, Kyler England, etc. We were thrilled to see him back to Twitch recently as he also premiered this remix. Let's get into it!

PRODUCTION:
Jerome Isma-Ae Remix

Energy: 9.3/10
Emotions: 8.6/10
Clandestine bass, groovy kicks, & dusky melodies all rhyming with the strong acapella.
As the atmosphere gets darker with the fiery synths, the vocals merge with them shortly. Blazing beats and echoes combine with the progressive melodies, all supported by perky kicks at the climax. I must say, Jerome had an interesting approach with his
instrumental reimagination!Tenishia Remix

Energy: 9/10
Emotions: 9.1/10
Estival melodies and a jolly bassline emerge to support the vocal platform. The whole section is coherent and
gives a fresh outlook
of the original. Dauntless vocals + heartbreaking lyrics radiate motivation for the upbeat breakdown. The smooth climax sees the addition of neat bouncy beats to go with the lively melodies!
He sure knows how to build around vocals and enhance their effect!CONCLUSION:

Jerome's remix offers an Instrumental twist that is darker and more powerful while Tenishia's gives a shining boost to the vocals. Two birds with one stone.. we've crossed another item off our bucket list thanks to this remix pack!
Follow:
Our Trancelations
Stereo Underground
Jerome Isma-Ae
Tenishia
FSOE UV