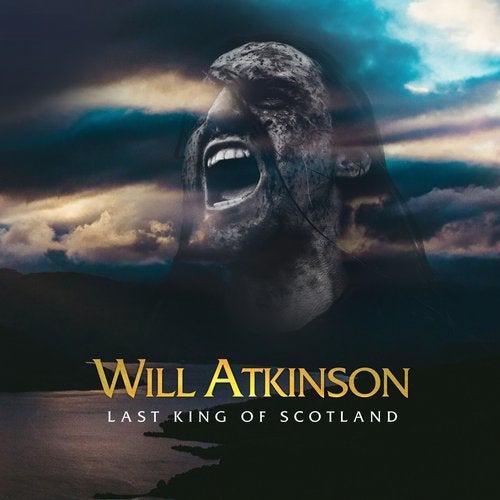 Will Atkinson – Last King Of Scotland [ALBUM TRANCELATION]

INTRODUCTION:
After 6 months of diverse reviews, we're proud to introduce a new concept to celebrate our 100th post: appraising albums. To inaugurate this, we have none other than Will Atkinson 🇬🇧 with his debut album "Last King Of Scotland". It's indeed a career-defining moment for the artist, consisting of massive collabs with known names like Paul Van Dyk 🇩🇪, JES 🇺🇸, Gary Go 🇬🇧, Narcotourists's Cari Golden 🇺🇸, as well as new names such as Harry Roke, Rory O'B, & Rhianna McMahon. You'll also find some surprise entries featuring the likes of Perplexer 🇩🇪 and DC Breaks 🇬🇧. If that wasn't enough, there are also instrumental solos, some of which came as singles before the announcement on VII and his very own label Victims Helpline, and some after on Black Hole Recordings. Part of what makes this album exquisite is the absence of genre restrictions and the cultural influences, as apparent in the title. Also, interestingly, John Askew 🇬🇧's involvement in this 2-year creation through organizing a trip to the Welsh Mountains near Brecon 🇬🇧, as you'll see in his documentary film "Red Kite Barn Sessions", wherein Will's creativity spiked. It was a blessing since he managed to finish at least 6 tracks over there with little to no distraction, indeed it was beyond his comfort zone. The creative vision is to bring back the old-school sound of Trance, pay homage to his culture, & exhibit some buzzing energy with tracks like Telescope, Last Night In Ibiza & If I Spoke Your Language. Let's see where the last king stands with an in-depth analysis of the album.
PRODUCTION:
1. Perplexer – Acid Folk (Will Atkinson's Last King Of Scotland Remix)
Energy : 9.6/10
Emotions : 8.5/10
– Unexpected intro for an artist album
– Fits the theme well
– Powerful Techy take on the 1994 hit
– Additional Vocals & Bagpipes over the original give it it's own Celtic flavor
– Cinematic start for the Album
2. Cigarettes & Kerosene (with Cari Golden of Narcotourist)
Energy : 9.4/10
Emotions : 8.6/10
– Slow but steady, powerful beats
– Dark atmosphere
– Vocal Trance meets Rock, stellar voice by Cari Golden
– Subtle "Victims Helpline" vibes
3. If I Spoke Your Language (with Gary Go)
Energy : 9/10
Emotions : 9.6/10
– Atmospheric & ambient Intro
– Aesthetic sound design
– Nostalgic bassline
– Amazing transition with breakbeat to an uplifting climax after the main breakdown
– Charming voice by Gary Go
– Beautiful well-deserved music video shot during the trip at Brecon
4. Last Night In Ibiza
Energy : 9.3/10
Emotions : 8.7/10
We already made an in depth review for this track separately.
Read it here: Last Night In Ibiza
5. Drowning in the Dunes of Time
Energy : 8.8/10
Emotions : 9.2/10
– Action & suspense all over this
– Smooth flow of Electronica
– Liquid synth choices
– Interesting Cinematic Interlude
– Diversity of genres Intensify!
– Use of background sounds from If I Spoke Your Language
6. Beans
Energy : 9.8/10
Emotions : 8.4/10
– Victims Helpline single release
– Classic tech trance from Will
– Vocal sample and chops on bassline on point
– Funny yet funky twist on the main climax justifying the title
7. Awakening (with Paul Van Dyk)
Energy : 9.7/10
Emotions : 9.4/10
– Included in Paul Van Dyk's latest album "Guiding Light" as well
– Anthemic to its core
– Classic structure
– Otherworldly breakdown
– Great balance between both artist's sounds
8. Burning Out (with Harry Roke)
Energy : 9.3/10
Emotions : 9.5/10
– Punching Bassline
– Spot-On Sound Design
– Harry Roke's nailed his vocals
– Breakdown to Leads give it the Uplifting sensation
– Amazing acoustics
9 + 10. Telescope (including Interlude)
Energy : 9.5/10
Emotions : 9.7/10
– Interlude exclusive to album, original being a VII single release
– Angelic vocals from the deeps of Space, evoking the title
– Anthemic
– Festival Material, merited play by Armin Van Buuren on his ASOT 950 WAO138?! set
– Uplifting with heavenly voices in the background
11. Rush
Energy : 9.7/10
Emotions : 9.3/10
– Amazing transition from Telescope's ending phrase "Wake Up To The Darkness"
– A bursting "Rush" of Energy
– Subtle bright tinge
– Long, Emotional Breakdown
– Unique lead sound for the Climax
12. Kismet Energy
Energy : 9.8/10
Emotions : 8.9/10
– First Climax filled with Tech Trance
– Retro-influenced breakdown
– Sharp Sound Design
– Hard Trance section further proves Will's ability to keep the oldschool relevant
13. Happy Hours (DC Breaks Remix)
Energy : 9/10
Emotions : 9.1/10
– Unexpected transition
– Surprise entry by DC Breaks
– Catchy Drum & Bass production despite original remaining unreleased as of now
– Short, hopefully the extended mix will come soon with the original
14. Long Way Home (with JES)
Energy : 9.2/10
Emotions : 9.8/10
– From remixing JES to collaborating with her, Good Sign!
– Ambient synergy with the potential of a Club Trance mix
– Lovely emotional vocals by JES as usual
– Motivational lyrics
– Stellar Chillout production
15. Pipe Dreams
Energy : 9.5/10
Emotions : 8.5/10
– Progressive & Tech Trance merged!
– Dynamic Production
– Captivating Melody
– Main Plucky Lead sound does check out the title when mixed with the breakdown
16. Unspoken Words (with Rory O'B & Rhianna McMahon)
Energy : 8.5/10
Emotions : 9.5/10
– Well Arranged Piano
– Intense Stormy Atmosphere
– Cinematic Drums with an apt Breakbeat
– Strong Scottish character
– Rock & British Rap influences, yet Poetic
17. In Solace
Energy : 8.6/10
Emotions : 9.4/10
– Outro of the album
– The Storm continues
– Analog vibes
– Dreamy melodies
– Liquid feels
– Potential of a Club Mix
CONCLUSION :
Not only has Will earned the title of being the "Last King Of Scotland", but he also just unleashed the "Album Of The Year" for a lot of people out there. The diversity in production, the surprise entries, the heritage & the massive collabs definitely deserve high acclaim. A Must Listen!
Follow:
Our Trancelations
Will Atkinson
Black Hole Recordings