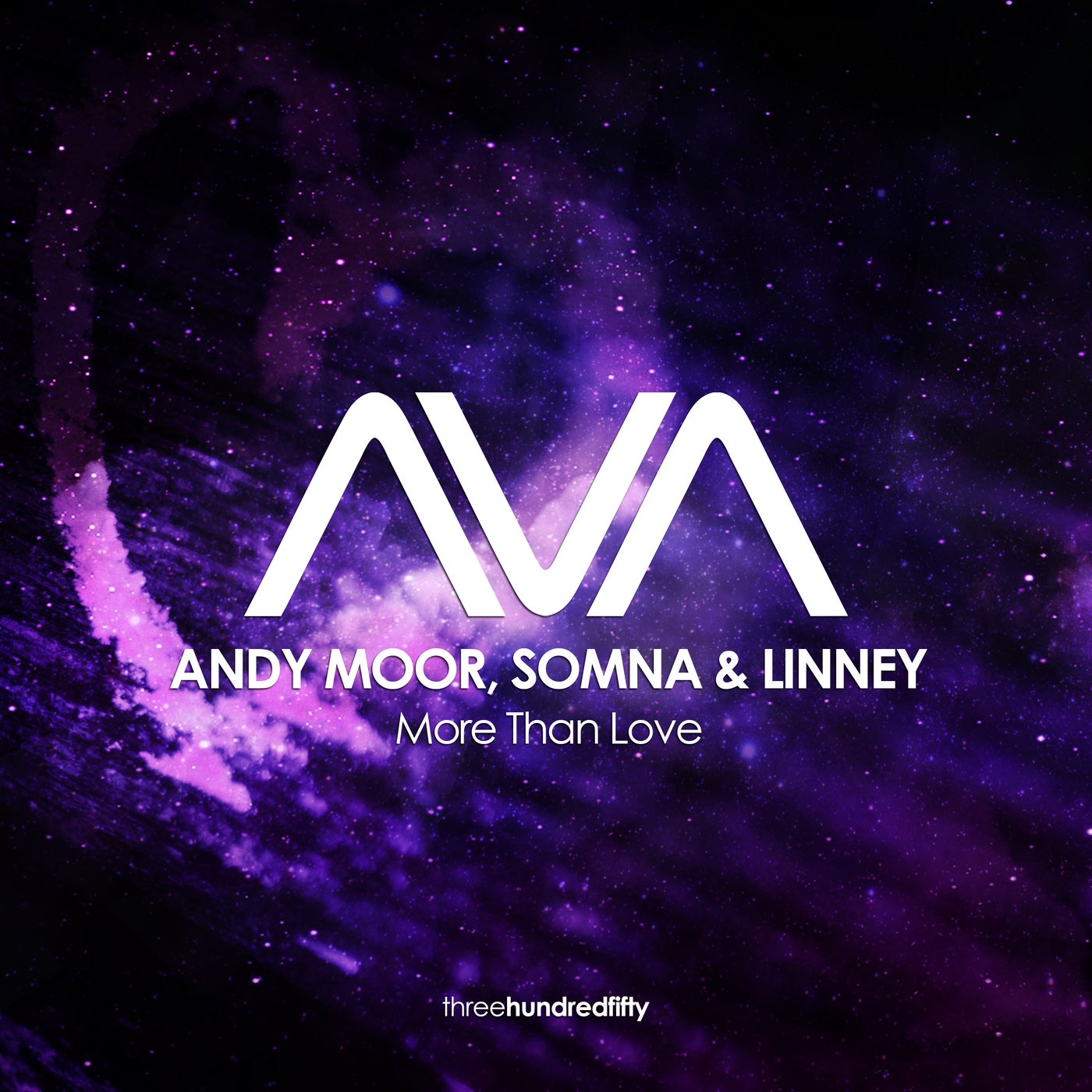 Andy Moor, Somna & Linney – More Than Love (AVA 350 Anthem) 

RATING: (18.4/20)
Energy: 9.1/10
Emotions: 9.3/10

INTRODUCTION:
This week was already huge for Trance music but AVA decided to make it an epic one by celebrating their 350th release anniversary! As it has been since 2015, label bosses Andy Moor 🇬🇧 & Somna 🇨🇳 🇨🇦 are making celebration anthems together and blending their signature sounds very well. For AVA 350, they also decided to team up with a singer/songwriter that's been doing well in & out of Trance: Linney 🇺🇸. We've already reviewed the 3 artists before separately so seeing them together just makes this more wholesome. The title for this anthem is 'More Than Love' and we hope the track is the same, let's feel the love! 

PRODUCTION:

An intro with an interesting drum scheme merged with vocal fills,
something Andy is famous for
. The first climax has a calm yet intense melody, generating power as it progresses. Then, Linney's lushing voice appears smoothly,
speaking about love in different ways
. They're also supported by some dynamic pianos & pads in the background to give it that complete feeling. The breakdown
feels orchestral
with more strings & keys glowing, Linney here speaks about wanting
more than just love, expressed in various ways
. This transcends to a warm lead, with
Somna's dynamic synths & melodies flowing inside the mold of Andy's arrangement, structure & textures
; something the 2 have been doing since 2015 for celebrations. This feels More Than Love (pun intended) when the climax gives breathing space for Linney's main verse!
CONCLUSION:

The track indeed lives up to its name, a lovely vocal Trancer by the 3. Linney hosted a release party on her Twitch right after Somna's (aka Somntourage). Andy Moor was definitely embracing these moments with a milestone like this. To make this even more special, there will be a music video featuring their fans showcasing what they love, coming your way on Valentine's Day.
Follow:
Our Trancelations
Andy Moor
Somna
Linney
AVA Recordings