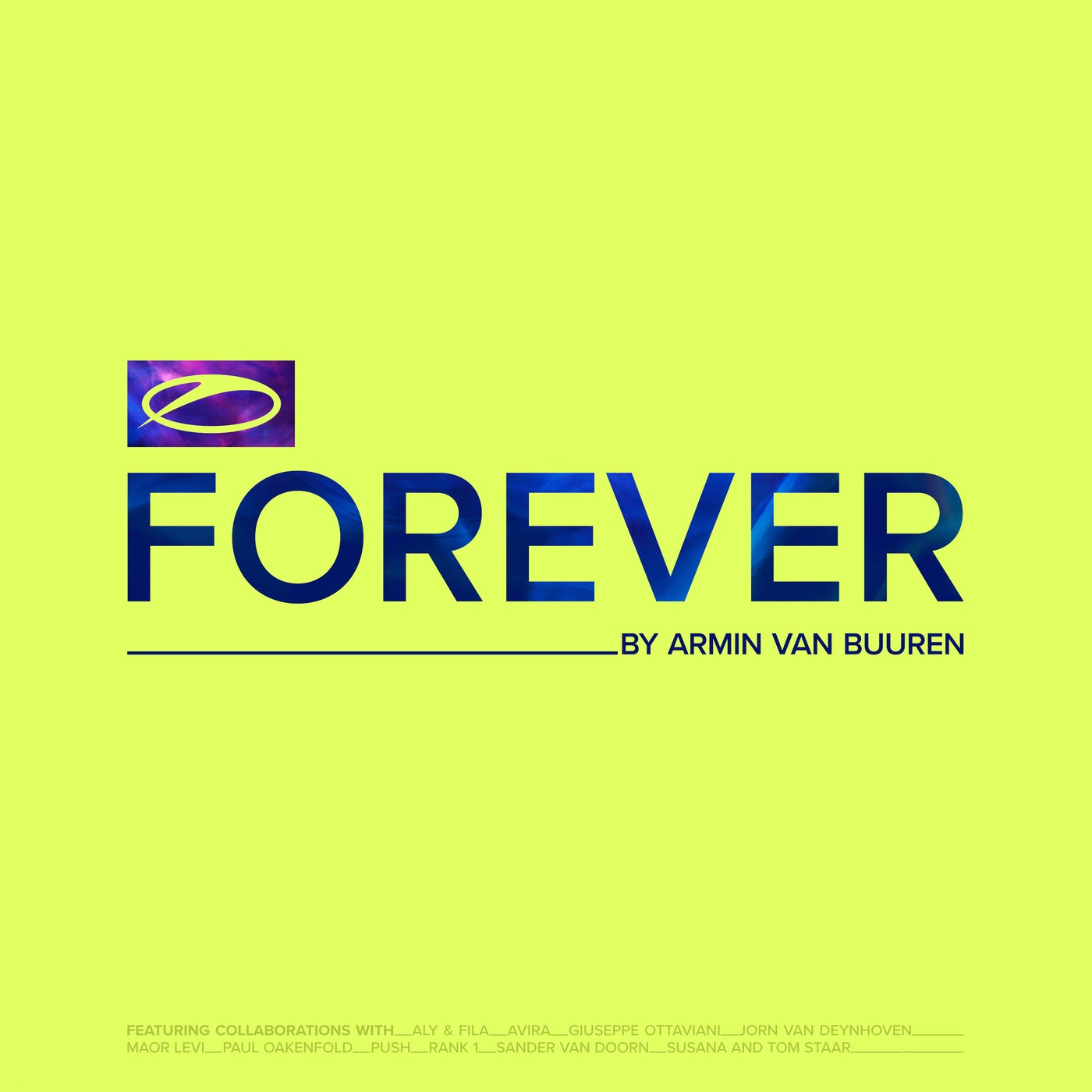 Armin van Buuren – A State Of Trance FOREVER [ALBUM TRANCELATION]
                   INTRODUCTION
After two decades, the world-renowned Trance radio show 'A State Of Trance' has reached its 1000th milestone! Armin van Buuren & co-host Ruben De Ronde🇳🇱 first announced the All-Time ASOT Top 1000 as voted by fans. To engrave this memory forever, Armin then decided to make an album including unexpected collaborations with some legendary names: Aly & Fila 🇪🇬, AVIRA 🇨🇦 (aka Assaf), Giuseppe Ottaviani 🇮🇹, Jorn van Deynhoven 🇳🇱 🇩🇪, M.I.K.E. Push 🇧🇪, Maor Levi 🇮🇱, Paul Oakenfold 🇬🇧, Rank-1 🇳🇱 (duo of Benno De Goeij & Piet Bervoets), Sander van Doorn 🇳🇱, Susana🇳🇱, & Tom Staar 🇬🇧! Since we've talked extensively about some of them before, we'll be presenting the others. First is 3-time Grammy & 2-time World Music Awards nominee Paul🇬🇧. Also founder of the legendary Perfecto Records, home to some huge classics. He was voted #1 twice in DJ Mag (1998 &1999). Being very prolific, he used many monikers such as Perfecto, Planet Perfecto, & Virus. Not only that, but he also produced other genres like Rock, Pop, House & more! Among his collaborators: Madonna, The Stone Roses, Ryan Tedder, & Rihanna! Moving onto another 🇬🇧 legend, with notorious anthems on Axtone, Spinnin', Size, & Mau5trap. No doubt, it's Tom and his thumping tribal/percussive signature! With his groove-buddy Kryder, they were a driving force behind the 'Cartel' movement that introduced many new creative names. Not to forget their high-profile originals & remixes including 'Don't You Worry Child'. Tom is now part of the extensive Armada roster. Speaking of Armada, one of their early signees Mark Otten 🇳🇱 is involved as well!
About the featuring vocalists: Josha Daniel 🇳🇱 has few releases on Enroute, the label from Quentin State (from Volt & State). He was part of pop band Silent War before pursuing his dream solo. Kazi Jay 🇺🇸 is an independent recording artist, songwriter, & active performer at different venues. She got the chance to be the vocalist on the historic 1st collab between Armin and Aly & Fila- which also involves Nicholas Gunn 🇺🇸 in the composing team (see our 'Fallen' review).
With our history class done, it's time to move onto the crux of the review.
                   PRODUCTION
Turn The World Into A Dancefloor (ASOT 1000 Anthem)
         Energy: 9.4/10
         Emotion: 9.4/10
Check our in-depth review HERE!
Divino (w/ Maor Levi)
          Energy: 9/10
          Emotion: 8.6/10
After remixing Armin's big classic 'In And Out Of Love', with ilan Bluestone, it's about time Maor & Armin meet for a collab!

Hearty beats going dirtier & lustier as crispy basslines hook with the spacey melodies

The vocal chops, blazing breakdown, & diligent climax are a perfect combination for a joyful tinge.

We really love Armin's mashup with 'Leave A Little Love' (his collab with Alesso), it brings out the best of both tracks!
Jonson's Play (w/ Sander van Doorn)
          Energy: 9/10
          Emotion: 8.4/10
Dedicated to Johnson & Johnson COVID-19 vaccine.

Been a while since Sander released Trance/Prog under his main moniker.

Sander's groovy kicks, dark powerful melodies, & retro synths blended well with Armin's cheerful progressive breakdown bringing the 'dancefloor-killer Play'!

Kinda similar to old-school but still modern, dark & light sides balanced.
The Greater Light To Rule The Night (w/ Rank 1)
          Energy: 9.3/10
          Emotion: 9/10
Follow-up to their 1st collab 'The World Is Watching Me' with Kush, both have long titles!

It was released right after

our review of their classic 'Airwave

', and we recapped it of course.

Introducing Tronce vibes with a combo of acidic retro basslines & athletic beats in the 1st climax, boasting dark haunting melodies that fit the midnight theme.

Achieving a magnificent balance of styles, Armin's arps & dynamic breakdown go kaboom with the duo's old school thrilling signature at the climax 

'The Great Tune To Dance The Night', we would say!
Sirius (w/ AVIRA)
           Energy: 9.4/10
           Emotion: 9.5/10
The boss seems to love Assaf aka AVIRA! Yet another reunion for a rework of the 1982 Rock classic 'Sirius' by The Alan Parsons Project.

Entering your speakers with the exquisite rock guitar riff from the original, later joined by cinematic strings & drums. Blown away by this fusion of Rock & Prog Trance!

The 1st climax brings a well-processed synth in a faster rhythm, while the 2nd is low-key uplifting- a special mention to those saturated notes at the end. 

The break features some Rock percussions, which is a nice touch.

There's also an Intro Mix that makes more use of the original guitar melodies!
Sonata (w/ Paul Oakenfold)
           Energy: 9.1/10
           Emotion: 9.1/10
One of the collaborations that we craved has finally arrived! Remember that remix of Armin's 'Communication'? What about that one-time collaboration of the two with Paul Van Dyk as DJ's United?

Sonata means an instrumental musical composition of typically 3 or 4 movements in contrasting forms and keys.

After the heavy retro synths at the 1st climax, cinematic melodies in a very interesting progression come in, eagerly looking for new adventures in the main verse.

Mood-lifting beats play along the melodies levering up at the climax. A classy combination that gives a nod to the iconic 'Pirates Of The Carribean' anthem.

Bringing back his 'Mirage'.
For All Time (w/ Aly & Fila feat. Kazi Jay)
          Energy: 9/10
          Emotion: 9.6/10
Coming back to Armada after their #1 ASOT Tune Of The Year with the legendary JES, Aly & Fila finally join forces with Armin, featuring vocals from Kazi Jay 🇺🇸.

Deep-rooted beats & sharp basslines at the intro, Kazi's fervent vocals then hit high notes with euphonious melodies, uplifting synths & razor saws.

Sweet but heart-breaking lyrics about remembering someone close to your heart.

Armin's Rising Star uplifting style unites with Aly & Fila's sound design at the climax, a great melodramatic atmosphere!

We really enjoyed Kazi's performance, her voice is quite phenomenal! 

The legend Nicholas Gunn 🇺🇸 also helped! We spoke about him in our review of

Richard Durand's Remix of 'Fallen'

.
 Let Go (w/ Tom Staar feat. Josha Daniel)
          Energy: 8.7/10
          Emotion: 8.8/10
Following the success of 'Still Better Off', it's time to team up with Tom for a 2nd one, featuring vocals from Josha 🇳🇱.

They went to the deeper side of Progressive using rich bass & a cloudy bassline ornamented by Daniel's daring vocals.

While he depicts the heartbreaking lyrics, groovy beats push the atmosphere to the darkest corner in the room. Josha's vocals nailed the beauty of this track!

A different direction taken by Armin & Tom, perhaps a bit too experimental for this album.
 In The Dark You Shine (w/ Push)
              Energy: 10/10
              Emotion: 9/10 
'Intruder', 'Pound', what's next? 

Dark techy beats & wild arps let the dark rays in before razor-shaped basslines establish the energetic set-up.
Festive synths & acapella vox elevate us into The Light Side: the groovy rhythm brings the mesmerizing sequel to the Intruder!

To summarize, Armin on melodies duty + Push on modern sounds merging with an old school touch. Some people may confuse it with Future Rave but we see it as Techno with Uplifting sounds!
 Lost In Space (w/ Jorn van Deynhoven)
            Energy: 8.3/10
            Emotion: 9/10
Although Jorn announced his retirement, Armin convinced him to make one last record.

To fit the title theme, they went all-in on the spacey melodies & synths. The acapella & the sparkling arps take off to the lunar climax, the surface has melodies with some bouncy sound design.

We have to say that, though this one is good enough, we expected something more special from them.
 Magico (w/ Giuseppe Ottaviani)
               Energy: 8.9/10
               Emotion: 9/10
Remixing Armin, getting his support, releasing on Armind.. don't you think something magical needs to happen between these legends?

Alluring melodies in a charming display, adaptive leads & soft arps follow to liven up the energy.

Bright synths push the melodies to become more sparkling for the climax. They join forces with snappy beats to create the magical flavor, as the title suggests!

It is more GO influenced, but what a magical banger from the 🇳🇱 & 🇮🇹 legends!
 Home With You (w/ Susana)
               Energy: 7.4/10
               Emotion: 9.8/10
After being full-on Trance & Progressive, Armin closes this historic album with something special!

One of the legends who participated in Armin's 16 years old 'Shivers', 13 years old 'If You Should Go', & 11 years old 'Desiderium 207'. It's none other than queen Susana!

It's neither Trance nor Progressive but something very similar to 'Desiderium 207'. An orchestral, chill, Pop direction!

Heart-warming piano melodies & Susana's blissful vocals represent some of the essence of Trance. It always feels like their home, FOREVER, no matter where they are- goosebumps all over.

It's indeed really special to the Trance community as an ending track, and by the way, it's co-produced by Mark Otten, the genius behind one of Armind's big classics 'Mushroom Therapy'. He's also great friends with Raz Nitzan & Susana (geniuses behind Shivers).

We think we'll get an Uplifting Trance Remix in the near future…
                   CONCLUSION
Our collaborations wishlist is certainly extensive, but this album is satisfying enough! Maybe there will be more soon. Besides, this is a perfect way to celebrate the milestone with people who were a big part of his exceptional career. This is ASOT Forever, with artists from the past, present, and future.
Follow:
Our Trancelations
Armin van Buuren
A State Of Trance