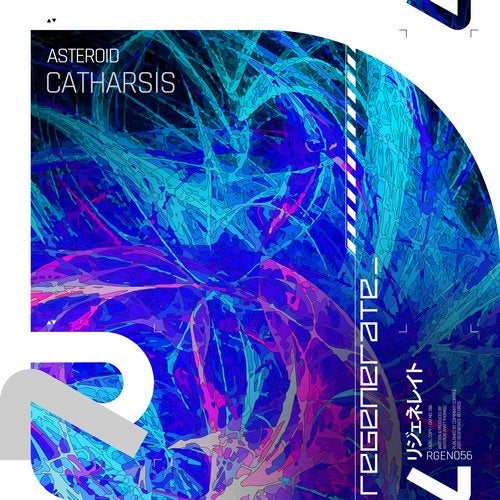 Asteroid – Catharsis

RATING: (17.5/20)
Energy: 8.8/10
Emotions: 8.7/10

INTRODUCTION:
After having Sean Tyas twice, it's high time we reviewed a release from his label Regenerate. In today's spotlight is Matt Thomas 🇳🇱 aka Asteroid, who's no stranger to the golden years of 2000's Hard Trance with over 6 years of experience as Shock:Force – with Joseph O'Sullivan. Though, in 2016, he decided to switch to other fast Trance subgenres like Uplifting, Tech, & Psy. That didn't hinder his growth in the slightest as, after 3 years of hard work, many of his originals & remixes on Subculture, Outburst, Amsterdam Trance Records, FSOE Fables, Grotesque… got the support they deserved and gave further credit to his name. His track "Catharsis", part of Sean Tyas' Mix from VII Vol. II, has been one of the most hyped tracks with many calling it their "Track Of The Year". Since it's getting a single release, it's a good opportunity to see what this exquisitely titled piece is made of!

PRODUCTION:
"Catharsis" is a metaphor originally used by Aristotle in Poetics, meaning purification and purgation of emotions (particularly pity or fear) primarily through art. Indeed, this track provides the necessary energy & heart-touching atmosphere. It kicks off with pads & dynamic fiery beats that get the energetic vibe started. The electric guitar synth follows the beats to burst into the main verse, that's where the sentimental melodies & guitar synths create a remarkable section of pure ear candy. The melodies get an uplifting touch with stylish synths during the breakdown before the climax explodes with "hope & overcoming", bouncy beats, fascinating melodies, & exciting synths.

CONCLUSION:

Matt wrote this during a tough transitional period of rebuilding in his life, a time where he felt deep sadness and pain, and he was successful in conveying his tale. I hope everyone around the world finds in his heart something to be able to conquer his fears & move forward.
Follow:
Our Trancelations
Asteroid
Regenerate Records