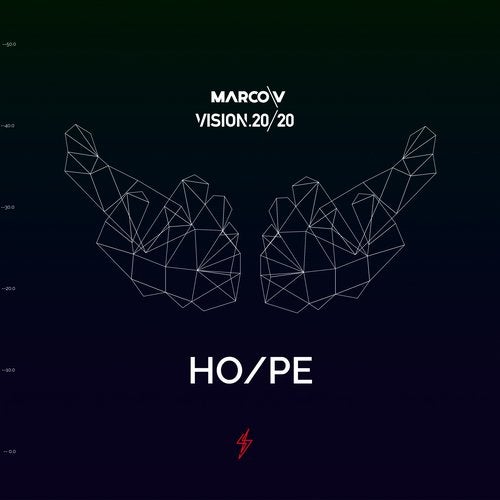 Marco V presents VISION 20/20 – HO/PE

RATING: (18.1/20)
Energy: 9.2/10
Emotions: 8.9/10

INTRODUCTION:
With this strange year almost over, we can only hope for 2021 to be a better one. In the meantime, 🇳🇱 trance legend Marco Verkuijlen (aka Marco V) made sure to remind us of that by making a comeback with a new track titled "HO/PE", and a new project named "VISION 20/20" after his "V.ision" release series & mixes from the early 2000s. Rightly so, he always has a vision in his unique selections & mixing. Before becoming one of the major influencers of tech Trance & a huge name in the ID&T & Be Yourself Music roster, he was first a resident in "De Danssalon", one of the biggest clubs in Eindhoven. 4 years later, he released his 2000 hit "In Charge" which would become the namesake of his label. There were 3 subsequent albums titled "Con:fusion", "200V" & "Propaganda". Though he took a break in the mid-2010s, there was still a Verkuijlen in town: Tommy (Newson), Marco's son, was making his successful entry to the Big Room & House scene. In 2017, Marco returned with a rebrand of his imprint & also releases on other ones like ASOT, Outburst, DOORN etc. We looked at the future & the past, let us now look at the present, at this record.

PRODUCTION:

The introduction is with
heavy Techno influences
and a thumpy drum scene that set the tone for the electrifying buildup and its industrial FXs. The first of climaxes progresses nicely thanks to the
intense
driving melody that is
uplifted to an atmospheric vibe
as the breakdown comes in. The industrial buildup leads to the final climax, this is where you see
Techno & Trance working hand in hand
with the groove of the former & melodies of the latter. This surely offers
HO/PE for the future
.
CONCLUSION:

What a comeback to end this year. This is unlike his usual style of tech Trance, it's rather slower & more progressive. This makes me think that VISION 20/20 may have that number based on the current trend of Melodic House & Techno, yet Marco V is innovating by bringing his style into play, especially from his early work. His ASOT Guestmix had many IDs under this project, so we're looking forward to that!
Follow:
Our Trancelations
Marco V
In Charge Records