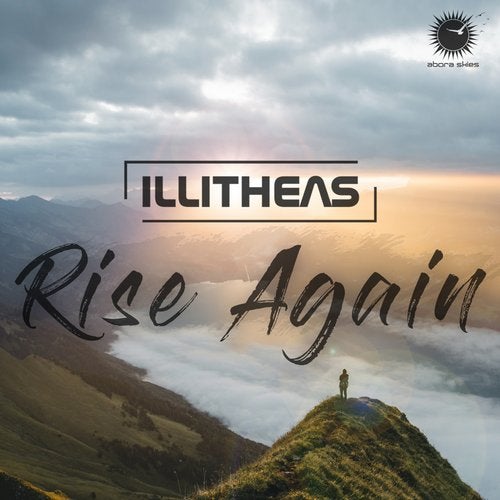 illitheas – Rise Again

RATING: (19.1/20)
Energy: 9.1/10
Emotions: 10/10

INTRODUCTION:
Abora's veteran Bernie Gums aka illitheas 🇩🇪 has set a benchmark in the uplifting Trance scene with his emotional outings. He got into the scene around the late 2000s & achieved quite a bit through releases under different aliases such as Aren, Mavi, & Nera; and on various labels like Shah Music, Blue Soho, & even Pure Trance with the legend we recently reviewed: Talla 2XLC. Speaking of collabs, he already worked with some of his Abora friends like Manuel Rocca & Ori Uplift. Also, during his Blue Soho days, he teamed up with 7-8 roster artists to make 'Yugen', a 100th milestone release for the label, and they called themselves "The Avengers"! Then for the 200th release, they switched it to 'The Alliance' when they built 'Enso'. Now, he is going to 'Rise Again' and prelude his upcoming album with its main theme, let's find out what's special about it.

PRODUCTION:
A nice melodic riser starts a classy uplifting drum scheme. White noise sweeps & an acid bassline raise the energy to unleash the 1st climax: it's happy, melodic & befitting. The breakdown is, as he described it, cinematic. The use of acoustic elements to create an emotional environment is insane, it then leads to a motivating orchestral section. The uniqueness is that the 2nd climax appears immediately after the orchestral bit, no buildup, but still is a clean transition, goes to show how Bernie is pushing the boundaries. The 2nd climax is very driven with the piano melodies + the classy uplifting scheme. A choon like this will aid anyone sad to stand up & Rise Again to overcome their weaknesses.

CONCLUSION:A perfect 10 on the emotional scale, no wonder it took 3 years to make!
An inspiring track with a lengthy main climax with nice elements all over. There's a reason why he is my favorite Abora artist from their whole impressive roster. When he released "Solitude" it instantly became one of my favorites owing to its uniqueness. If this is the theme of the album, we can't wait for what's next!
Follow Our Trancelations
Follow Illitheas
Follow Abora Recordings