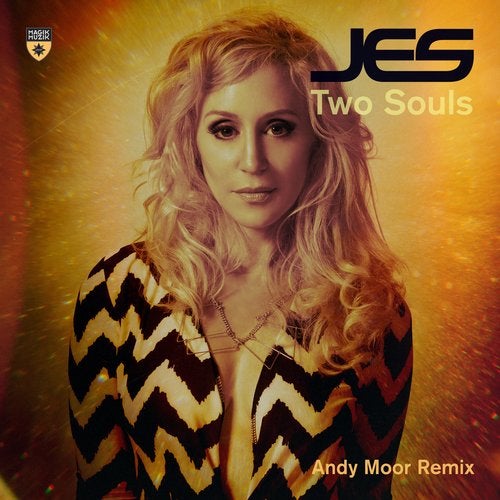 JES – Two Souls (Andy Moor Remix)

RATING: (18.2/20)
Energy: 9/10
Emotions: 9.2/10

INTRODUCTION:
It's that time again, when a legend remixes another one! The Grammy nominated singer, songwriter, DJ/producer Jes Brieden 🇺🇸 is undoubtedly my favorite Trance vocalist. Her charming voice is responsible for lots of classics, to name a few: As The Rush Comes, Like A Waterfall, Ghost, and Imagination. Working with Trance legends wasn't enough, so she formed InToneNation Records in 2015, now active as InToneNation Axiom, where she welcomes new talents & keeps the spirit alive. There's also "Unleash The Beat" the radio show through which the interaction with fans is sustained. Our 2nd guest, another legend, Andy Moor 🇬🇧 is now showcasing his take on JES' 2015 track "Two Souls", co-produced by Super8 & Tab. Andrew Beardmore, his full name, is famous for his ambient style of progressive Trance that revolves around vocal bits, as seen in hits like Halcyon, Air For Life, & Daydream. To keep it fresh, he formed AVA Recordings in 2006–now co-managed by Somna– after many high caliber solos & collaborations. Now that the full remix is up after 1 year on Orkidea's ISOS 15 Mix, let's see how the 2 souls met in this rendition.

PRODUCTION:
The intro brings in Andy's classic vibes via hypnotic vibes before the 1st climax arriving shortly with its neat pattern surrounded by the signature arps. Along with that, JES' vocals enter and fit elegantly with the production. The arpy ambiance in the breakdown is mashed with a piano synth, a main vocal verse & breakbeats to loosen the energy. Andy's sound is truly exhibited in the 2nd climax, creating
dreamy nostalgic Trance using the power of arps & vocal edits
. The climax extends to resonate with the lovely original lyrics and to complete the package.
CONCLUSION:

While the original from 2015 is radio-friendly, like most of JES' solos, recently "Under The Midnight Sun", Andy gave it
THE club rendition
. It's nice to see 2 legends in the same title, and I'm glad to see Andy Moor back again this year after Stadium4, his alias with Lange as well as a remix of his own track in January.
Follow:
Our Trancelations
JES
Andy Moor
Magik Muzik
Black Hole Recordings