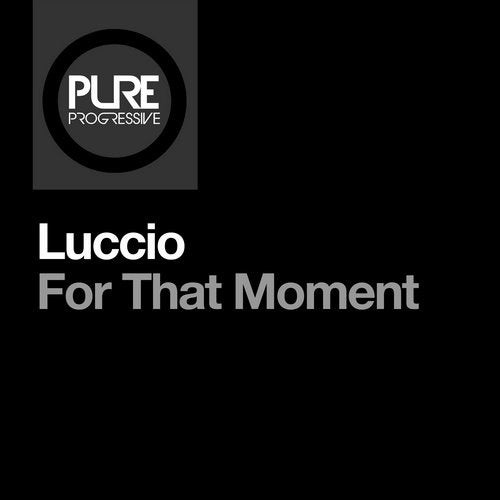 Luccio – For That Moment

RATING: (17.1/20)
Energy: 8.4/10
Emotions: 8.7/10

INTRODUCTION:
With the year nearing its end, we didn't want to miss this opportunity to conclude our take on Solarstone's Pure legacy. After reviewing the man himself and two tracks from Pure Trance & Neon, we've finally reached Pure Progressive. The sub-label has its own beauty as it focuses on deeper sides of Trance & House with most releases having a soothing ambient tone. It has been a remarkable year for them with their first mix compilation mixed by Orkidea. The release we're talking about, however, wasn't included because it came afterward. The author Luis Tenorio aka Luccio 🇺🇸 has been a DJ for almost 20 years and is currently a resident @ Treehouse Miami and one of the core members of Apex Presents, he recently performed alongside Cosmic Gate & Jerome Isma-Ae. This is his 1st original on Pure but the remix of Slam Duck's "Face & Embrace" was his label debut. With that out of the way, let's get ready to enjoy these moments to the fullest.

PRODUCTION:

The intro has the
classic drum scheme of Progressive House but also an ambient approach
demonstrated in the form of
voices & a simple bass
creating a lively atmosphere. The track progresses in an
aesthetic way with rides
acting like a buildup, followed by some beautiful plucks. It goes deeper with the b
ass & plucks becoming the highlight of the track.
Loud plucks in the background keep the solid ambiance rolling & effectively give a
dreamy galactic feeling of Trance rushing in.
The drums have also maintained a
solid groove
to raise the dynamics of this production by Luccio.
CONCLUSION:

Despite the great level of detail, the elements could've been more utilized (for example, an intro mix + a club mix or a single one with an ambient start & end). Regardless, Luccio did amazing on this alluring, ambient, groovy progressiver that is sure to get people in the spirit of the moment. We can't wait for more deep productions like this and we hope his forthcoming Treehouse Miami/Apex Presents gigs go well.
Follow:
Our Trancelations
Luccio
Pure Progressive
Pure Trance