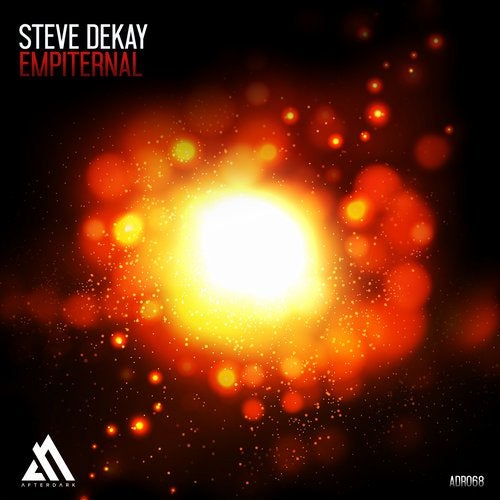 Steve Dekay – Empiternal

RATING: (17.8/20)
Energy: 9/10
Emotions: 8.8/10

INTRODUCTION:
Steven Alexander Rengifo Gutierrez 🇨🇴 aka Steve Dekay is one of the rising names in the Trance scene. His outstanding records on gigantic labels such as Who Is Afraid Of 138?!, FSOE, Vandit, Regenerate etc. are still blowing up on Beatport charts as they're massively supported by the Trance family DJs & fans alike. His other alias Skender conquers the Melodic Techno / Techno side. His work got recognized in his country as he won "Best producer" in the CDA awards. He also collaborated with 🇩🇪 legend Paul van Dyk twice, "Aurora" in "Music Rescues Me" & "Impact" with Vision X in "Guiding Light". Pursuing his road to success this year, he made lots of debuts on imprints like Serendipity, State Control, Digital Society etc. Adding a new entry to that list, we would love to display his new debut on Sneijder's Afterdark label, "Empiternal", also featured on Afterdark 003 Belfast compilation.

PRODUCTION:
An electric dirty bassline & rocking-hard beats generate the lusty intro of the "Empiternal". The sporty drums jump in to make the atmosphere more fiery, before the beats clear the air for spacey uplifting piano melodies that are later followed by festive synths. Peppy & thriving beats influenced by dynamic melodies make the climax a pure dance-floor killer. The techy hammer kicks & beats end the track but the final result is a sempiternal vibe.

CONCLUSION:

A highly winsome and radiant banger from Steve, as expected. The attractive piano melodies carried out the duty to make the climax shine. Looking forward to more from Steve & the label!
Follow:
Our Trancelations
Steve Dekay
Afterdark