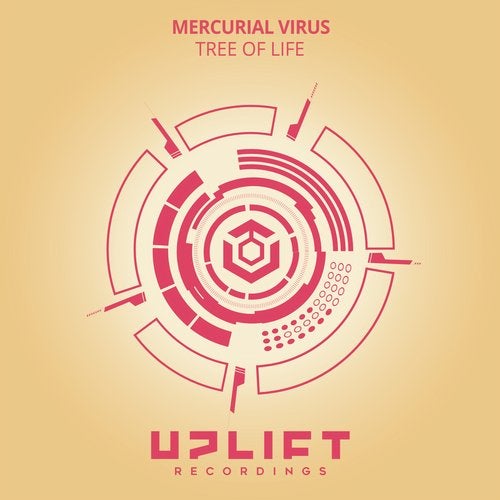 Mercurial Virus – Tree Of Life

RATING: (18.3/20)
Energy: 8.9/10
Emotions: 9.4/10

INTRODUCTION:
Darren Jones 🇬🇧 (Mercurial Virus), also known as D10–his Hardstyle & Hard Trance alias, is one of the rising stars of 2020. Around 10 years ago, he released a few Hard Trance bangers under D10 on Viper Traxx. He also has other aliases like D&G, Deton-8 & Fusion Reaktor. His releases are on influential labels in the Trance arena like Subculture, FSOE, Suanda, & also on Beyond The Stars Recordings, Redux, Phoenix Recordings & many more. That includes hits that were supported by Trance megastars like Armin Van Buuren, Aly & Fila, Andrew Rayel, & John O'Callaghan. Thanks to his experience in Trance production & his quality-driven approach, he earned well-deserved recognition from fans as well. "Tree Of Life" is his debut on Steve Allen's imprint Uplift Recordings, also a sub of Raz Nitzan Music. Sounds promising, so let's hear it, shall we? 

PRODUCTION:

The story of "Tree Of Life" starts with lusty beats & kicks that keep getting stronger. The beautiful & catchy piano melodies join up with rhythmic beats to trigger an uplifting atmosphere. As the tale is about to unfold, the
notes fuse with incoming strings as it all turns melodramatic & heavenly
. Not to mention the uplifting synths that captivate the listener and bring forth the theme of the title. Dashing kicks supported by kinetic beats announce the
passionate & fiery climax, creating a heart-touching, energizing, uplifting tune.CONCLUSION:

Such a euphonious tune from Darren, as we expected, also one of the best records from the label this year. We will be listening to this on repeat for a while. Great job from him & the label, we're eager to see what they will bring next time.
Follow:
Our Trancelations
Mercurial Virus
Uplift Recordings