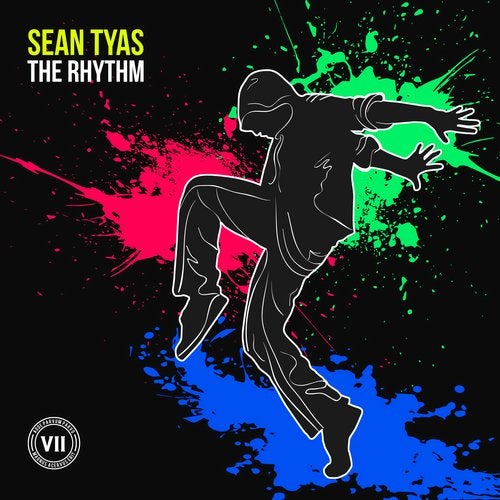 Sean Tyas – The Rhythm

RATING: (18.3/20)
Energy: 9.2/10
Emotions: 9.1/20

INTRODUCTION:
VII is back with a track from the legendary Sean Tyas 🇨🇭. Known for Trance hits such as Lift, Reach Out and Banshee, though, his diversity led him to try other genres as well, like progressive house, electro house, and drum & bass. These experiments came in his 2016 album "Degeneration". He's had multiple aliases: Syat Naes, Symmetry, Neodyne, to name a few, and others with Michael Urgacyne aka Beam. After releasing on multiple top labels, he decided to form Tytanium in 2011, first under Spinnin, then Recover World, and then Black Hole in 2014. It was rebranded to "Degenerate" after the album, and later "Regenerate" in collaboration with Activa. With multiple remixes for Super8 & Tab's "Irufushi", Arksun's "Arisen", Menno De Jong's "Ananda", the classic "Schöneberg" by Marmion, John Askew's "Shine" & recently BT + Emma Hewitt's "No Warning Lights" which we reviewed, he earned a great rep in the scene, which is further shown by his collab with Armin "Intricacy". With all this in hand, let's see how rhythmic this track is!

PRODUCTION:

The Rhythm begins with techy beats, FX, and a perfect drum scheme. The 1st climax bursts after a crazy buildup, featuring
a voice, a melodic riff, an aggressive bassline, and filler euphoric sweeps
. The breakdown begins with some nice chords and a hypnotic phasing synth, evoking a pleasant vibe just after the energy from the rhythmic climax. The uplifting pads take us back to the
late 2000s, back to Sean's ASOT days
. The pattern keeps getting interesting during & right before the crazy buildup. The 2nd climax converts the break into a beat that's
rhythmic, uplifting, and even anthemic to an extent
–the latter bit could stem from his recent John Askew collab for Unkonscious Festival. To close, it goes back to the techy aggression but it hits regardless.
CONCLUSION:

It's rhythmic indeed! Love the details in this tune. As mentioned in our previous review, stay tuned for VII Vol. 2 Compilation. Also looking forward to more music, especially from the Regenerate sub label "Surgikal".
Follow Our Trancelations
Follow Sean Tyas
Follow VII