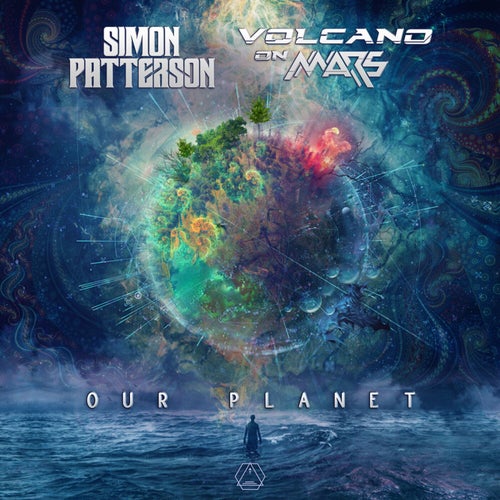 Simon Patterson & Volcano On Mars – Our Planet

RATING: (18.2/20)
Energy: 9.5/10
Emotions: 8.7/10

INTRODUCTION:
What you're about to witness with this collab is a proper sign of reciprocation. This is our 3rd review for Night Vision & VII crewmate Simon Patterson 🇬🇧, though unlike the last 2 times this one is an original not a remix for his track. Hence, we've spoken about him before so let's focus on Sacred Technology's roster artist Volcano On Mars 🇮🇱. This side project from Volcano and Imagine Mars was formed in 2018 and released on established Psy labels like Iboga, Nano, HOMmega, X7M, etc. Fun Fact: Volcano is ½ Vertical Mode, whom we covered before with their Ace Ventura collab "Deep Breath". They did remixes on VII for Will Atkinson, Avalon, & Simon himself (Included in VII Vol. 2), so this collaboration on their home label makes total sense. They've produced something about "Our Planet", let's have a look!

PRODUCTION:

An ambient psychedelic intro with arpy voices & a drifting melody with no beats sets the stage before a
kick signals the buildup about a fantastic story narrated by a captivating voice, a story about aliens visiting "Our Planet".
The producers describe this invasion with a rolling trippy climax filled with progressive psy complexity &
hints of modern tech trance
. The stuttering vox are a
nice addition
with the already high bassline. Then a pause leads to the next climax, slightly lighter, yet punchy, &
more inclined towards tech Trance
using spicy acidic & electric sounds. The breakdown reprises the narrator and adds atmospheric pads but it all goes wild as the next climax blends
psy with uplifting.
Indeed, they fit the depiction of the invasion, the
battle & the beauty of the planet.CONCLUSION:

Given NASA's recent achievement on Mars, the timing of this couldn't have been better. Jokes aside, this is a fantastic story. Huge fan of the uplifting climax reminiscent of Simon's "Evoke" w/ Magnus. The experimentation is crazy and, being our first time closely looking at Sacred Technology, we can see why such talents reside here.
Follow:
Our Trancelations
Simon Patterson
Volcano On Mars
Sacred Technology