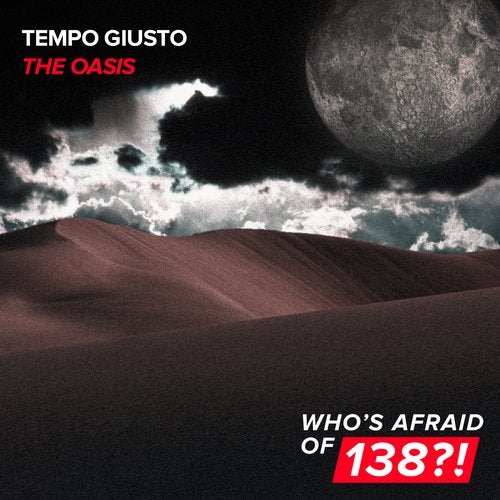 Tempo Giusto – The Oasis

RATING: (17.8/20)
Energy: 9.8/10
Emotions: 8/10

INTRODUCTION:
Some artists have a distinctive signature sound that makes it easy to identify their tracks. Such is the case with Trance DJ/Producer Tuomas Lähteenoja (aka Tempo Giusto) 🇫🇮 who entered the scene in the late 2000s. Currently famous for his Armin Van Buuren collab "Mr. Navigator", he's had several releases before on Armada, Lange Recordings, Create Music, Outburst, Black Hole, FSOE, Pure Trance etc. Back in the day, he even formed "Ephelon Records" with his brother Ima'gin, which is where he did his initial releases. His productions are characterized by a peculiar signature since his beginnings, it came to a point where he formed an alias "ToneArts" to show his more uplifting side – he's mainly Tech & Progressive. Now we arrive at "The Oasis", premiered @ his ASOT 950 Road To 1000 set, let's explore it!

PRODUCTION:

Upon entry, we're met with a punchy intro with an
energetic drum scheme
, the signature style is evident here. It then builds up simply but effectively to the first climax where we experience a bouncy bass alongside electro FXs & a voice filler, it
resembles electro house & rave music from the early 2000s
. Not to forget the bassline pattern that merges with strong toms to
intensify the atmosphere and bring the Tech Trance vibe
. The breakdown features toms & dark stabs under a lead sound, yet again influenced by
old-school Electro – Ferry Corsten's album Right Of Way has similar vibes
. Lastly, the final climax fuses the arrangement from the first one with the lead sound, such an eruption of power & modern Tech Trance closer to the traditional vibes. The
classic rave aspect
generates those
nostalgic emotions of partying at clubs & festivals
.
CONCLUSION:

He managed to innovate on his style without compromising what makes it unique, by combining his signature Tech Trance sound with old-school electro. His Oasis is all about raving to the core, be it at a warehouse, club, house parties or big festivals, it can work anywhere. We hope Tempo Giusto keeps experimenting as it's great to have someone like him in the scene.
Follow:
Our Trancelations
Tempo Giusto
Who's Afraid Of 138?!
Armada Music