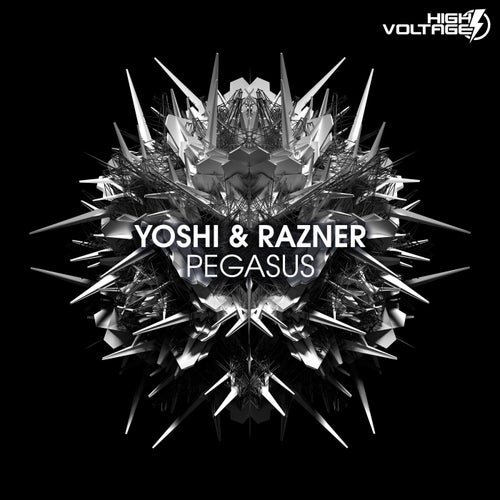 Yoshi & Razner – Pegasus

RATING: (18/20)
Energy: 9.1/10
Emotions: 8.9/10

INTRODUCTION:
A huge congratulations to Allen Watts 🇳🇱 for finally unleashing his own label "High Voltage Recordings"! And what better way to start than with two fairly new talents, Yoshi & Razner 🇪🇸, also the 1st release from the duo this year. The duo began in 2018 with a burst of releases on Suanda's True sub, Monster's Neos sub, RNM'S Uplift, Regenerate, Tangled Audio, & Trancegression. Their productions are said to be influenced by the likes of Sean Tyas, John Askew, & Darren Porter. Funny enough, they already have a track titled "High Voltage" in collaboration with Bigtopo on Uplift Recordings, which we recapped at the time. Without further ado, let's speak about their almighty Pegasus!

PRODUCTION:

"Pegasus" comes from 🇬🇷 Mythology, it's a winged horse that sprang from the blood of Medusa when Perseus cut off her head. While dirty techy basslines & kicks make
"Pegasus" march stronger, bouncy beats & synths induce a more festive mood.
The dark, mythical & emotional piano melodies take over the industrious progress, turning it to the
uplifting & flaming side.
The melodies are accompanied by enthusiastic & feverish synths, making up a perfect breakthrough bridge to climax. With the help of energizing beats, the climax based on the main beautiful melodies is really alluring & captivating. A powerful
retro-techy outro completes the portrayal of the enticing Pegasus.
CONCLUSION:

What a prosperous & promising inauguration of the label. The duo's production is both energetically & emotionally appealing. It's safe to say that Allen's High Voltage Recordings is one of the very interesting additions of this year, and they have some interesting tunes scheduled from Jody 6, Kenny Palmer, KINETICA, Vision X & many more. As for Yoshi & Razner, stay tuned for their upcoming track on VII Vol. 2 Compilation which is yet to release! 
Follow:
Our Trancelations
Yoshi & Razner
High Voltage Recordings