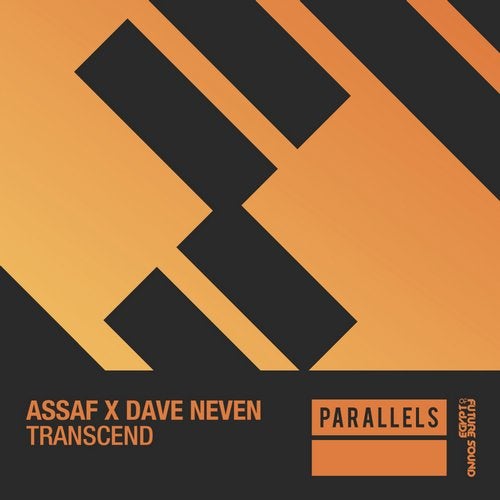 Assaf & Dave Neven – Transcend

RATING: (17.4/20)
Energy: 8.7/10
Emotions: 8.7/10

INTRODUCTION:
From AVIRA, which we previously looked at, we're transitioning to Youhanna's main project Assaf 🇨🇦 which is back with an unexpected debut on FSOE's subdivision "Parallels" – an imprint focusing on the Progressive & Deep side of Trance. This is also a team-up with Dave Neven 🇺🇸 who's one of the artists managed by Markus Schulz's Schulz Music Group (SMG). 5 years upon his start, he joined Coldharbour in 2015 to become one of the residents of the label. Though he also appeared on Perfecto, AVA, ASOT, Flashover etc; and under two additional aliases: Ocata for Progressive & Sector7 for Uplifting. Before this 1st collab, also the 2nd entry from Dave on Parallels, the two were already acquainted when Assaf remixed Dave & when the latter released a remix on Assaf's label, Black Sunset Music. Premiered by Ferry Tayle & Dan Stone on Fables Radio, & supported by the likes of Andrew Rayel, Markus Schulz, Armin van Buuren, & Tritonal; we now reach the official release after a short wait.

PRODUCTION:

The process of "Transcend"-ing begins with refreshing beats that will make you feel interested about the track. The beats get banging as the
energy keeps boosting the lively atmosphere
, which ascends to a fiery one thanks to the fuel from the
emotional alluring melodies
. These join forces with uplifting dashing synths creating an energizing breakthrough to the climax. That's when the lusty beats & emotive melodies form a
sparkly climax owing to a great balance in their arrangement
. Indeed, the track is overall powerful yet still emotional.
CONCLUSION:

Such a great & unexpected team-up! I feel like I hear more Dave Neven here, but this was really worth the wait as the track shines when played in full. Assaf & Dave both have interesting tunes coming your way very soon, so keep your eyes peeled.
Follow:
Our Trancelations
Assaf
Dave Neven
FSOE Parallels
Future Sound of Egypt