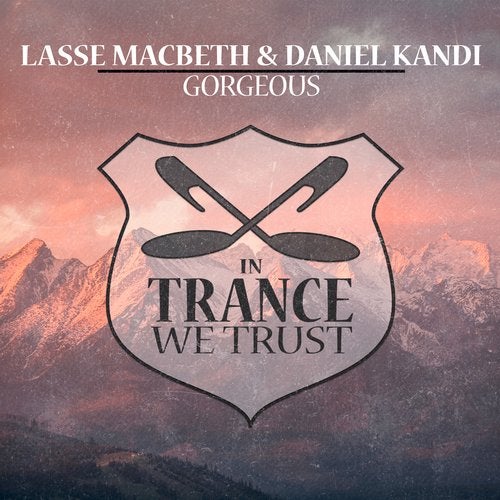 Lasse Macbeth & Daniel Kandi – Gorgeous

RATING: (17.2/20)
Energy: 8.6/10
Emotions: 8.6/10

INTRODUCTION:
🇩🇰 talent Lasse Macbeth debuted on Always Alive with "Gratitude" last year. It received massive support through features on Ferry Corsten's Countdown April selection + Enhanced Ibiza Trance compilation. Because of his passion & talent in Trance production, he got the opportunity to collaborate with label boss Daniel Kandi Andersen 🇩🇰 aka Daniel Kandi. The latter first started around 2000 under the moniker "DJ Mendoza". Between 2004 & 2007, he worked with A&R and executive producer Fritz Niko in two projects called Weekend Wonderz and Hit 'n' Run. In 2006, he appeared on Anjunabeats for his 1st solo track "Breathe", which is considered as one of the best classics from him & the label, it also concluded Anjunabeats Volume Four. He built a great collection over the years: solo tracks, collaborations & remixes on many esteemed Trance facets. "Symphonica" released under his "Timmus" alias, was chosen by Armin van Buuren as the best track of 2010 on his personal top 20. "Always Alive" has been going strong since its establishment in 2011, under Enhanced Music, in collaboration with Phillip Alpha. Not only is he good at running labels, but he's also a great snooker player!

PRODUCTION:

Their 2nd 'Gorgeous' takes off with
lively, bouncy beats followed by attractive piano melodies
. Slice acid layer added & it all gets more energetic & lusty. Then, we enter the main verse where the major melodies jump up, these are so
"gorgeous" & charming
. The vibe switches to
'ready-to-uplift'
position as boosting synths are pushed into a breakthrough. Lastly, the culmination at the climax is captivated with ecstatic & hearty melodies fueled by lively kicks. The title checks out because this is gorgeously polished.
CONCLUSION:

Congratulations to
Lasse for his 1st ASOT play
from Armin van Buuren, well-deserved indeed. Huge props to Daniel as well cause he always supports rising talents.
Follow:
Our Trancelations
Lasse Macbeth
Daniel Kandi
In Trance We Trust